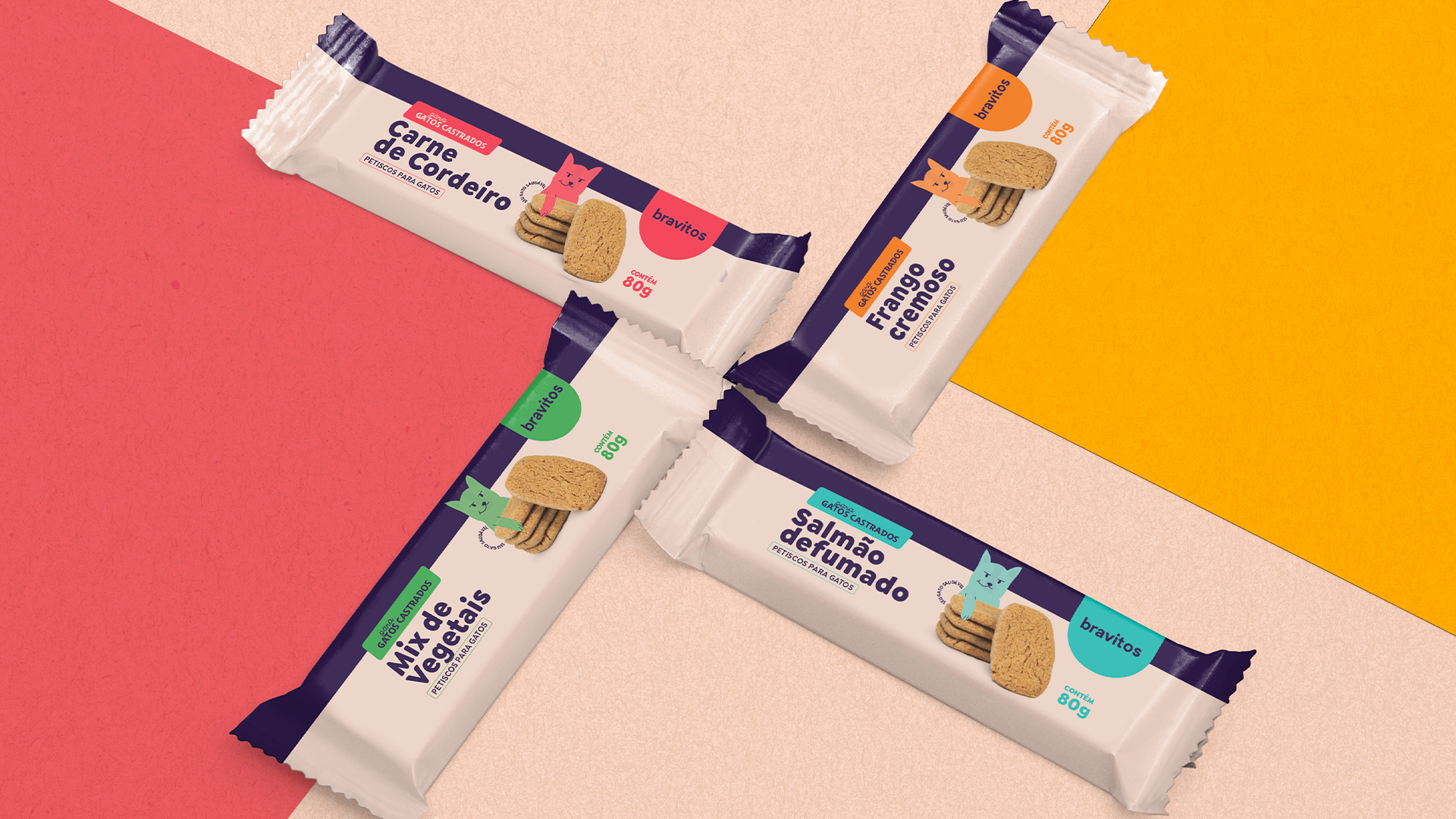 Bravitos | Visual Identity & Packaging Design
EN
Bravitos is a premium cat food company, focusing on healthy and light food. The name refers to a fun variation of the word "bravos" in Portuguese Language (something like "angry" in English), a characteristic taken as a stereotype for the cats.
PT
Bravitos é uma empresa de alimentos premium para gatos, focando na alimentação saudável e leve. O nome remete a uma variação divertida da palavra "bravos" ou "bravinhos" do Português, característica tomada como estereótipo para os gatos.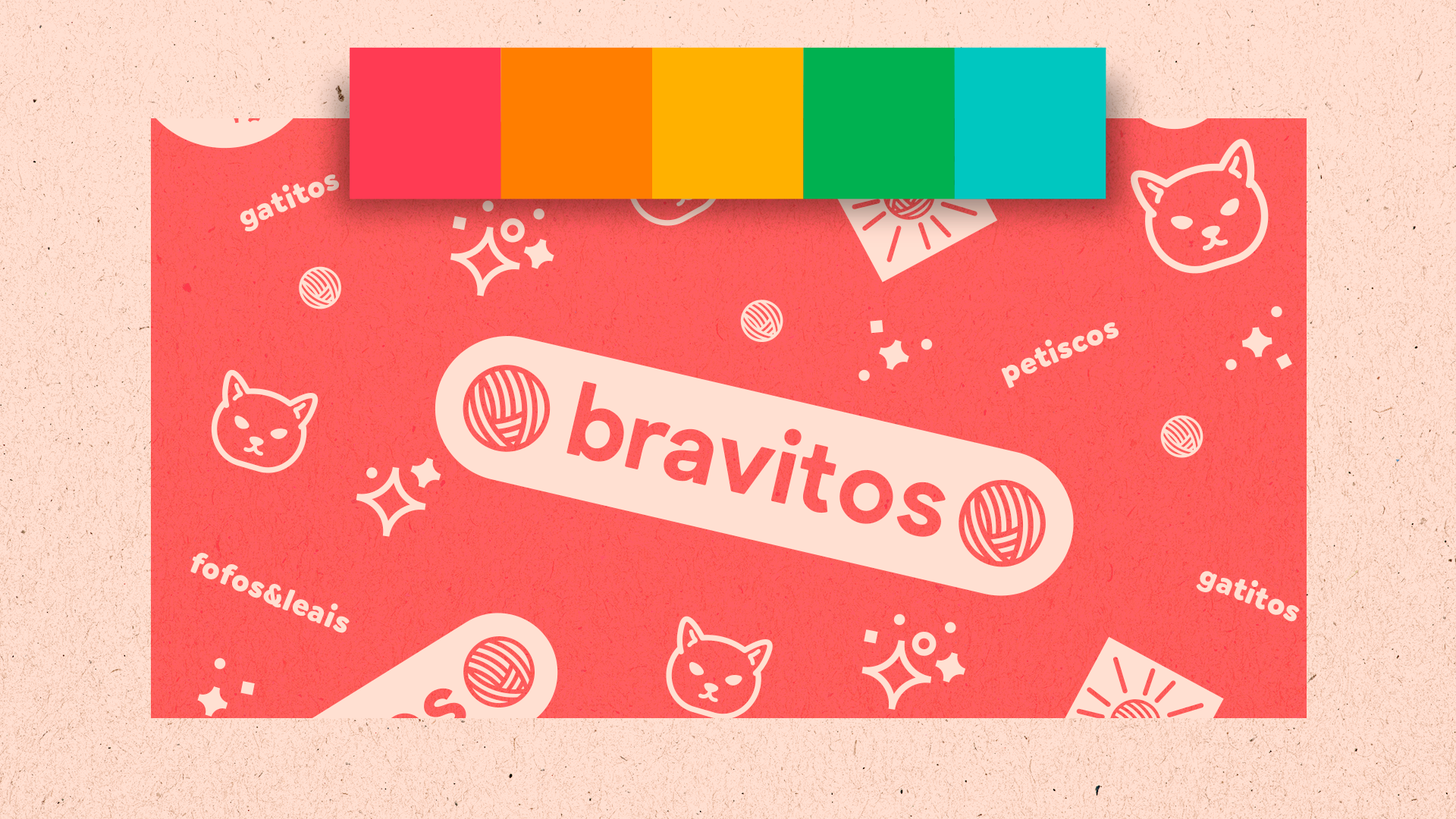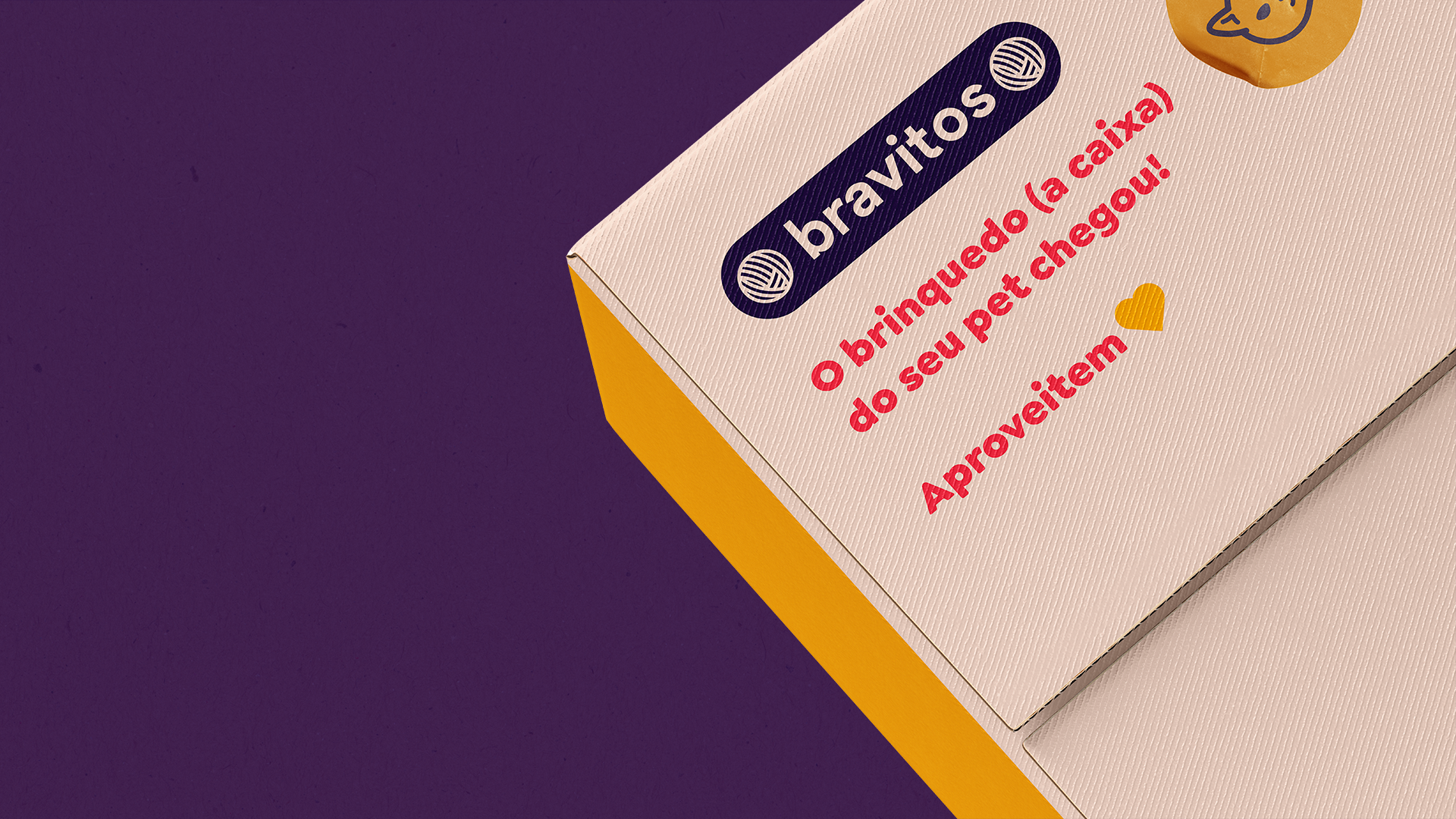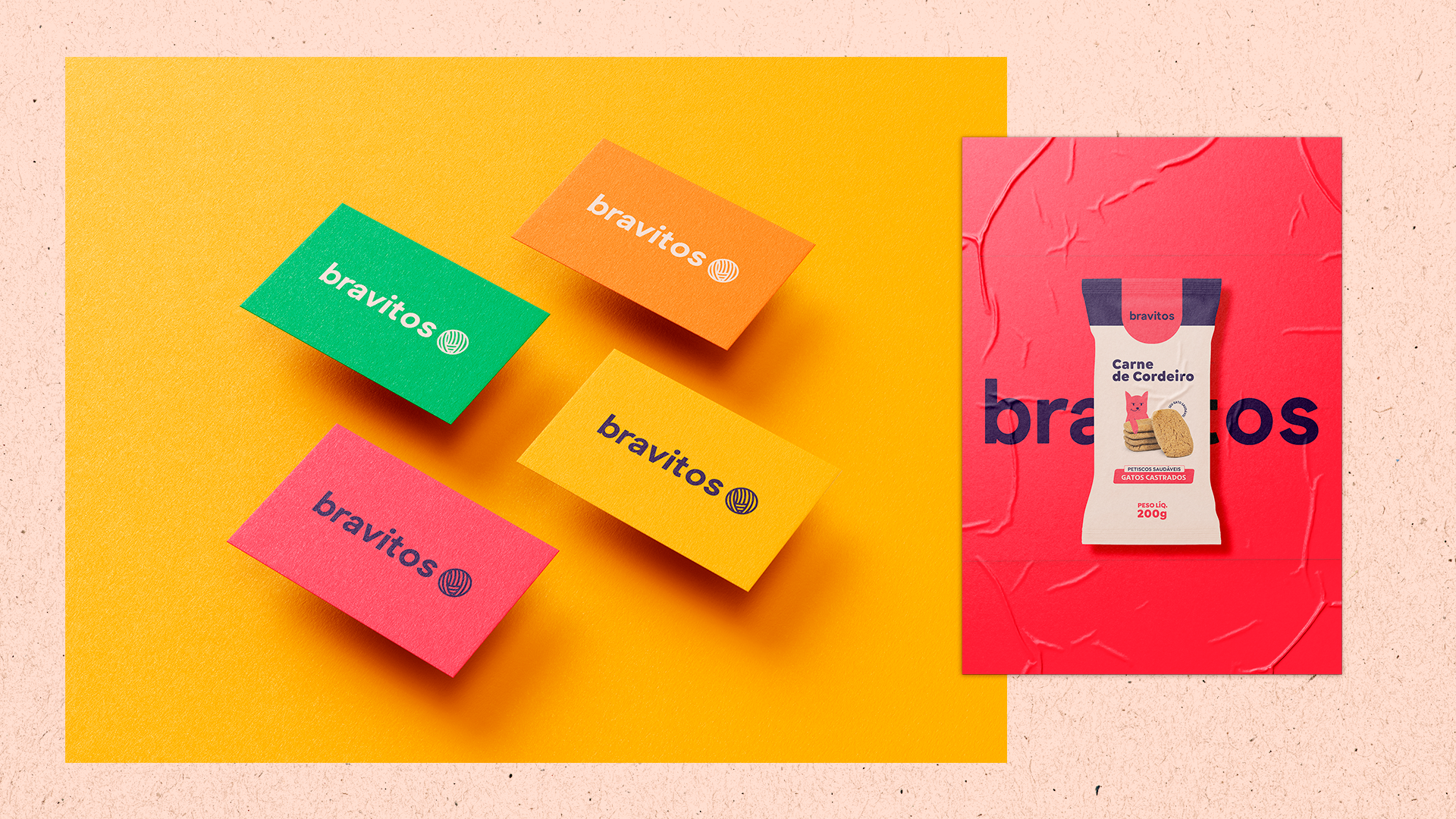 Packaging Design | The Strategy 
EN
The packaging design was developed thinking about the application of the brand's visual language (colors and typography) in the two product lines. As there was a need to stand out among the snacks already on the market, the strategy was to choose a simpler and more direct look with the cooperation of illustrations.
PT
O design das embalagens foi desenvolvido pensando na aplicação da linguagem visual da marca (cores e tipografias) nas duas linhas de produtos. Como havia a necessidade de destaque entre os petiscos já existentes no mercado, a estratégia foi a escolha de um visual mais simples e direto com o auxílio das ilustrações.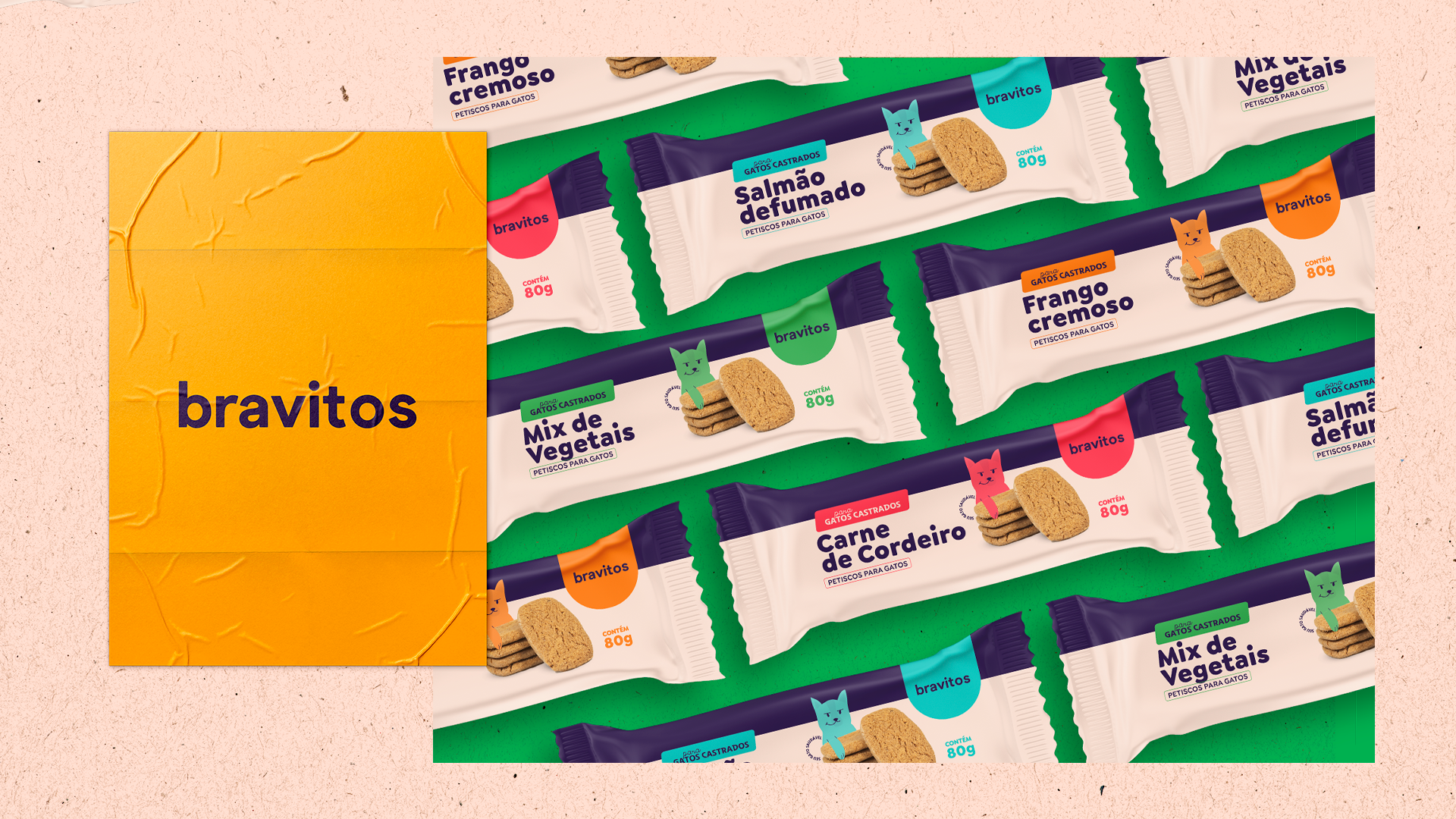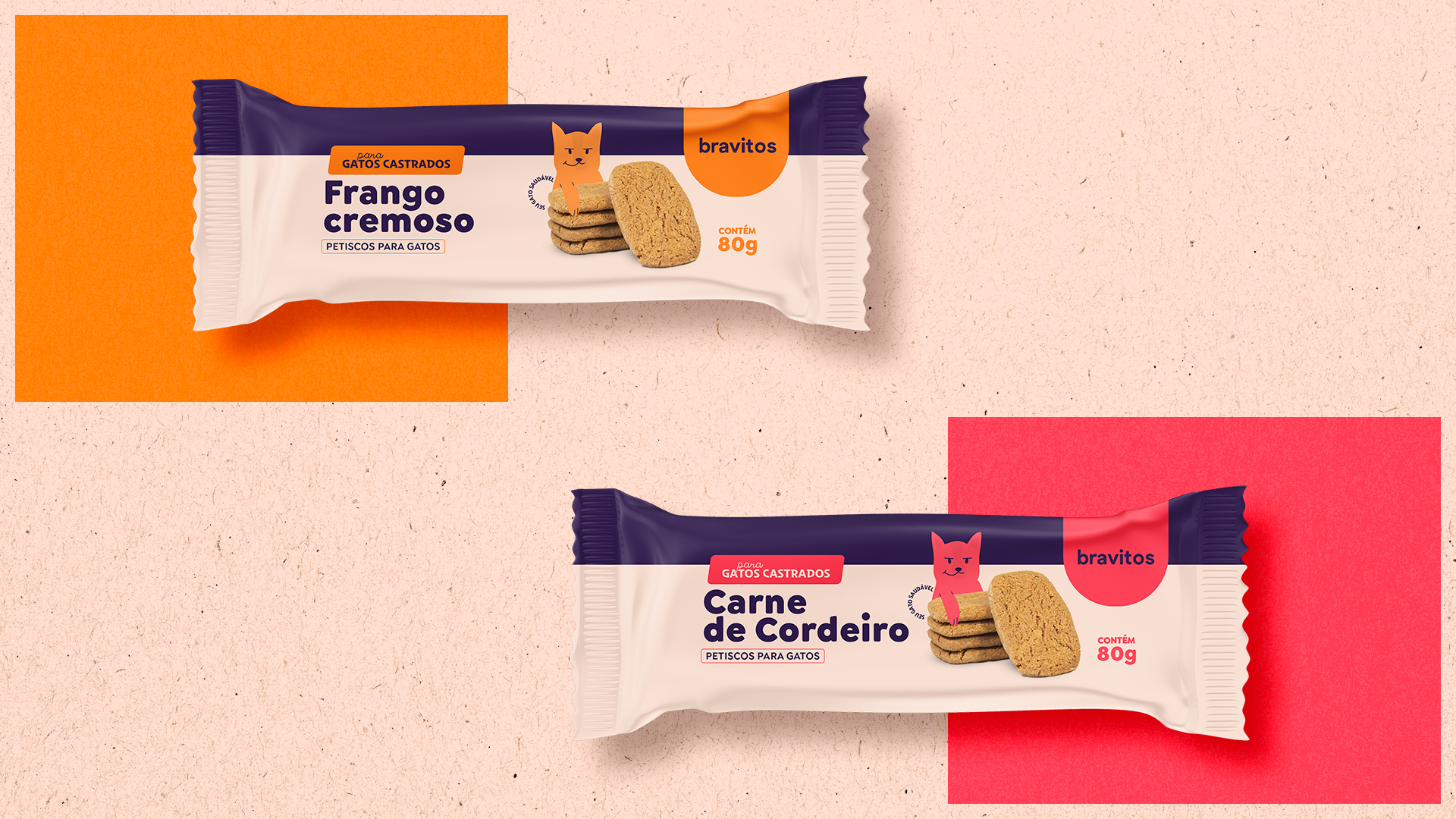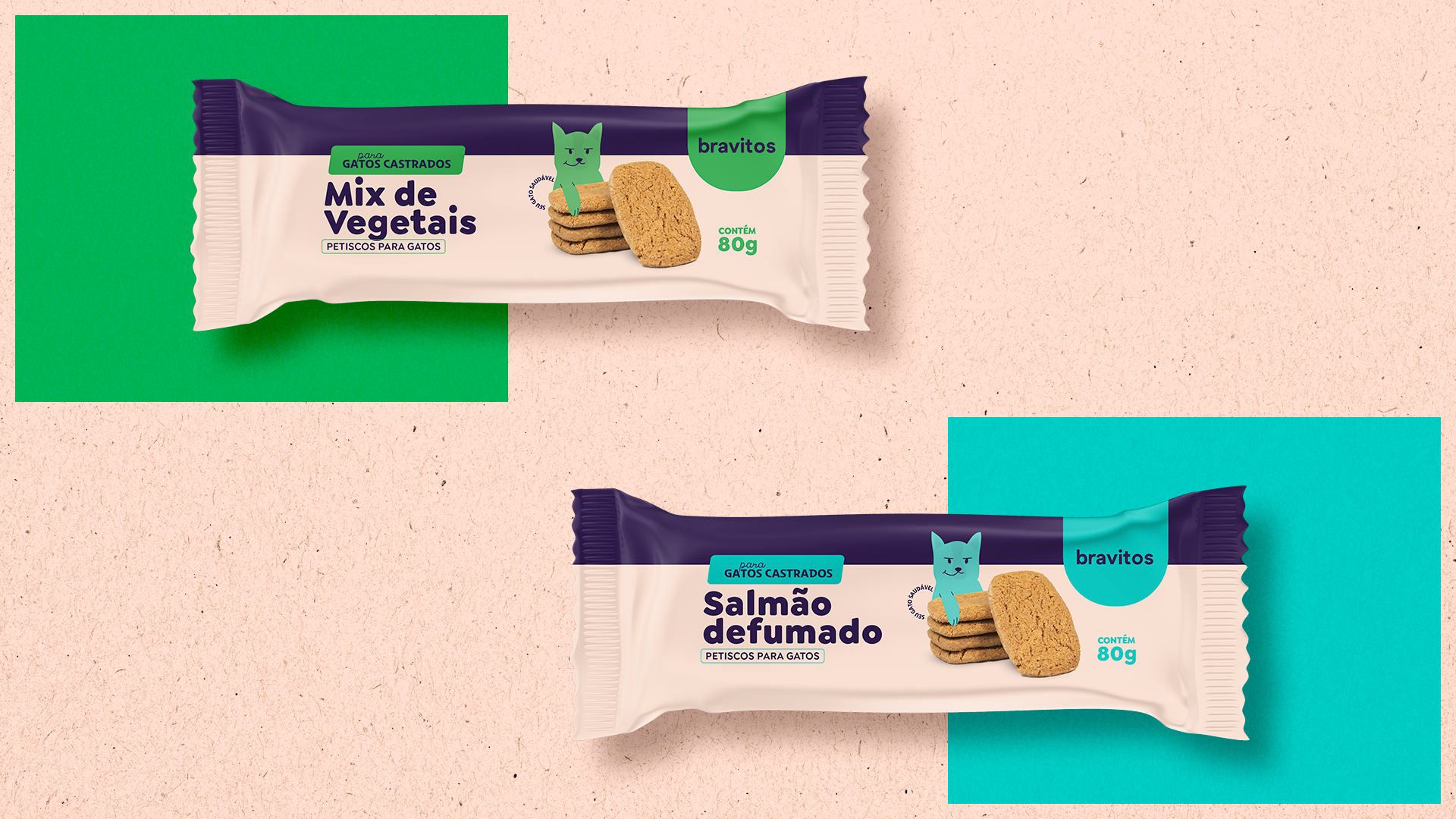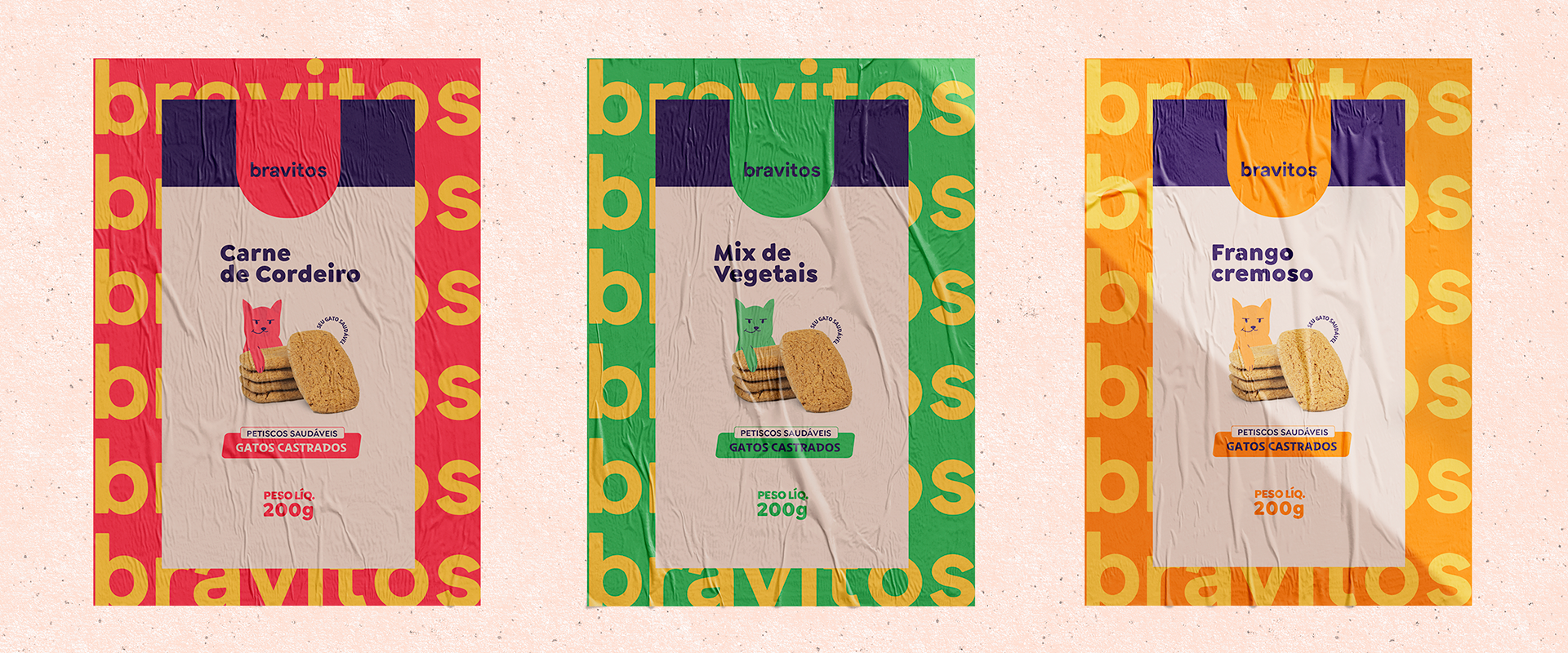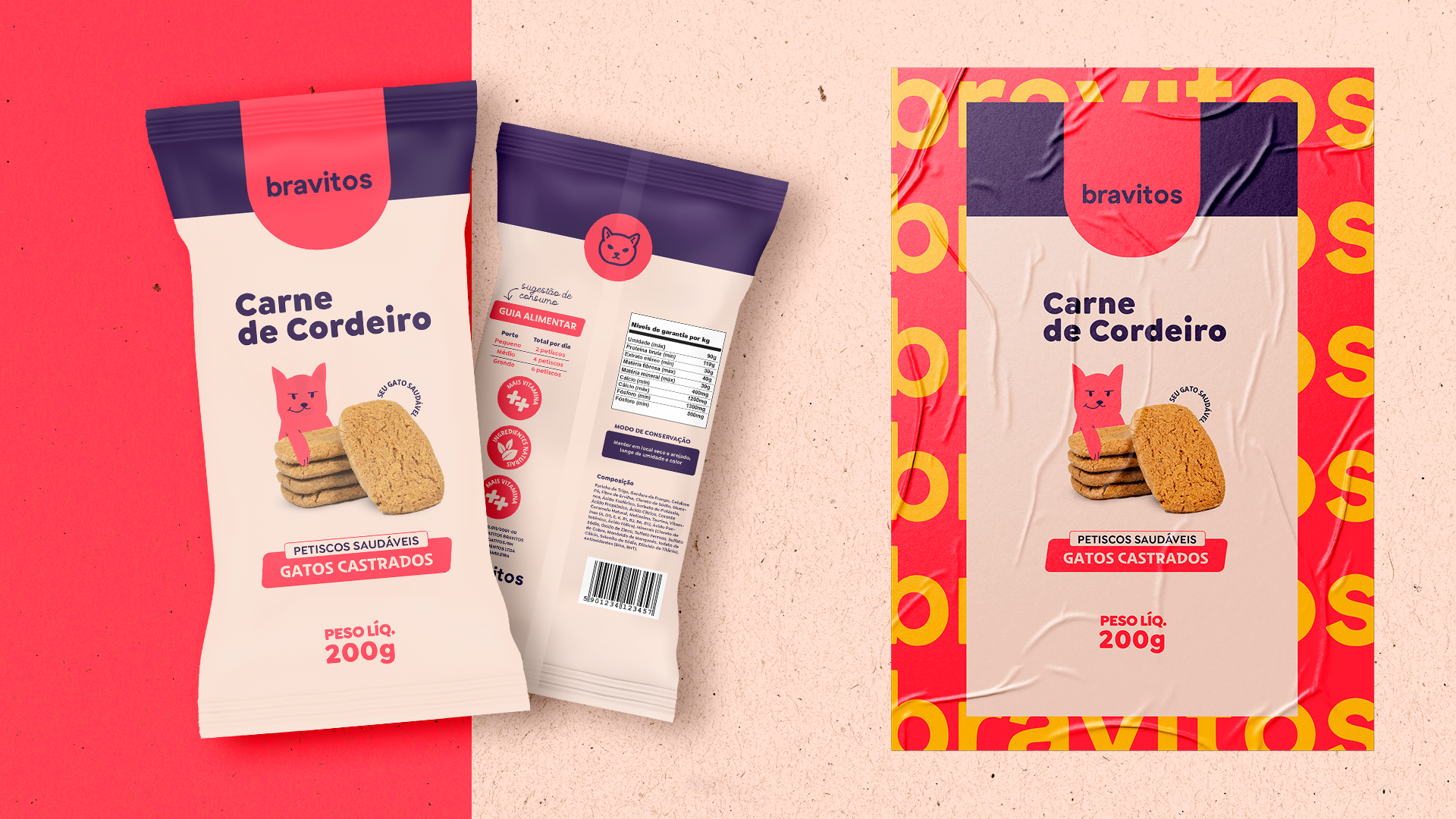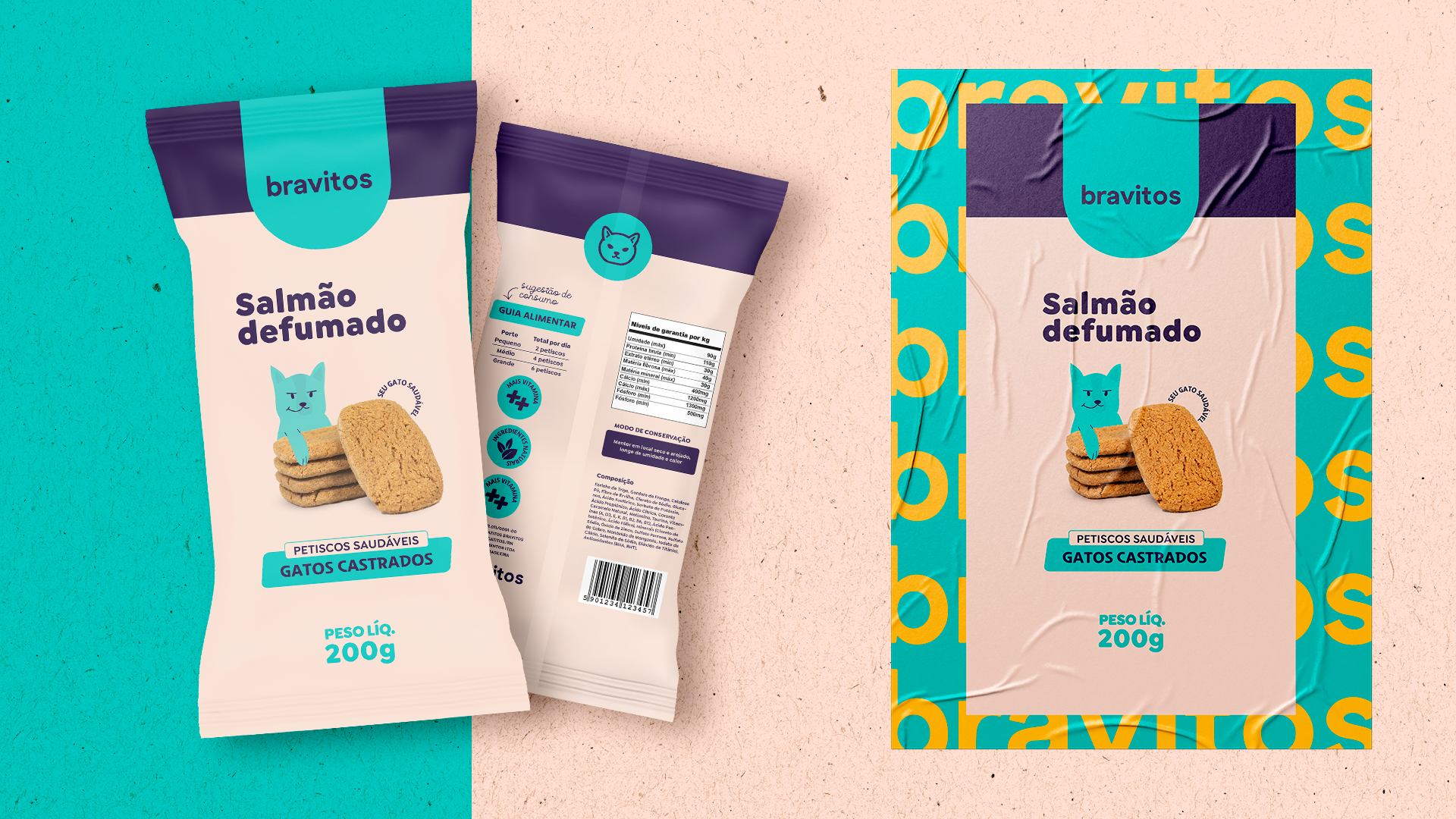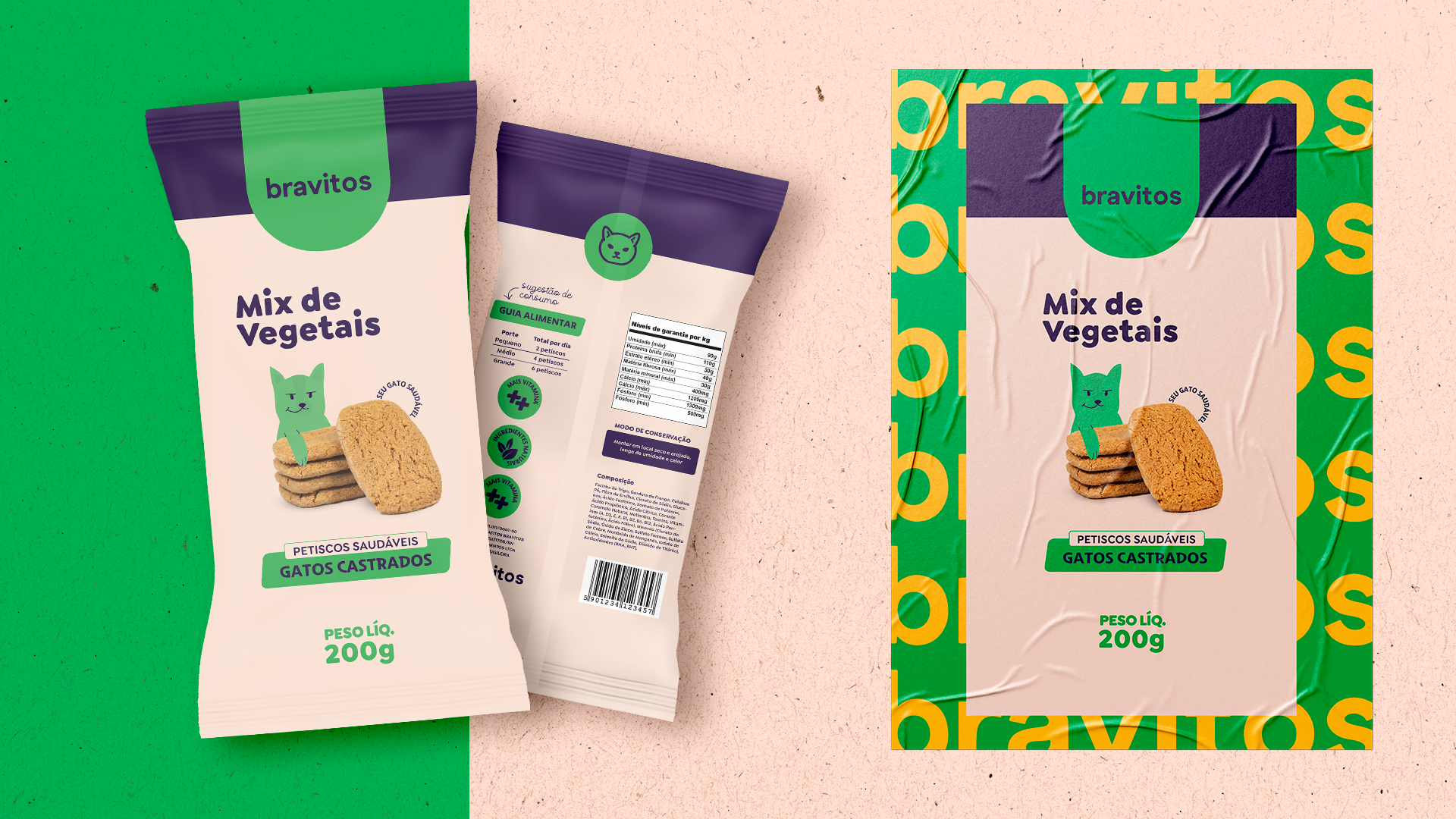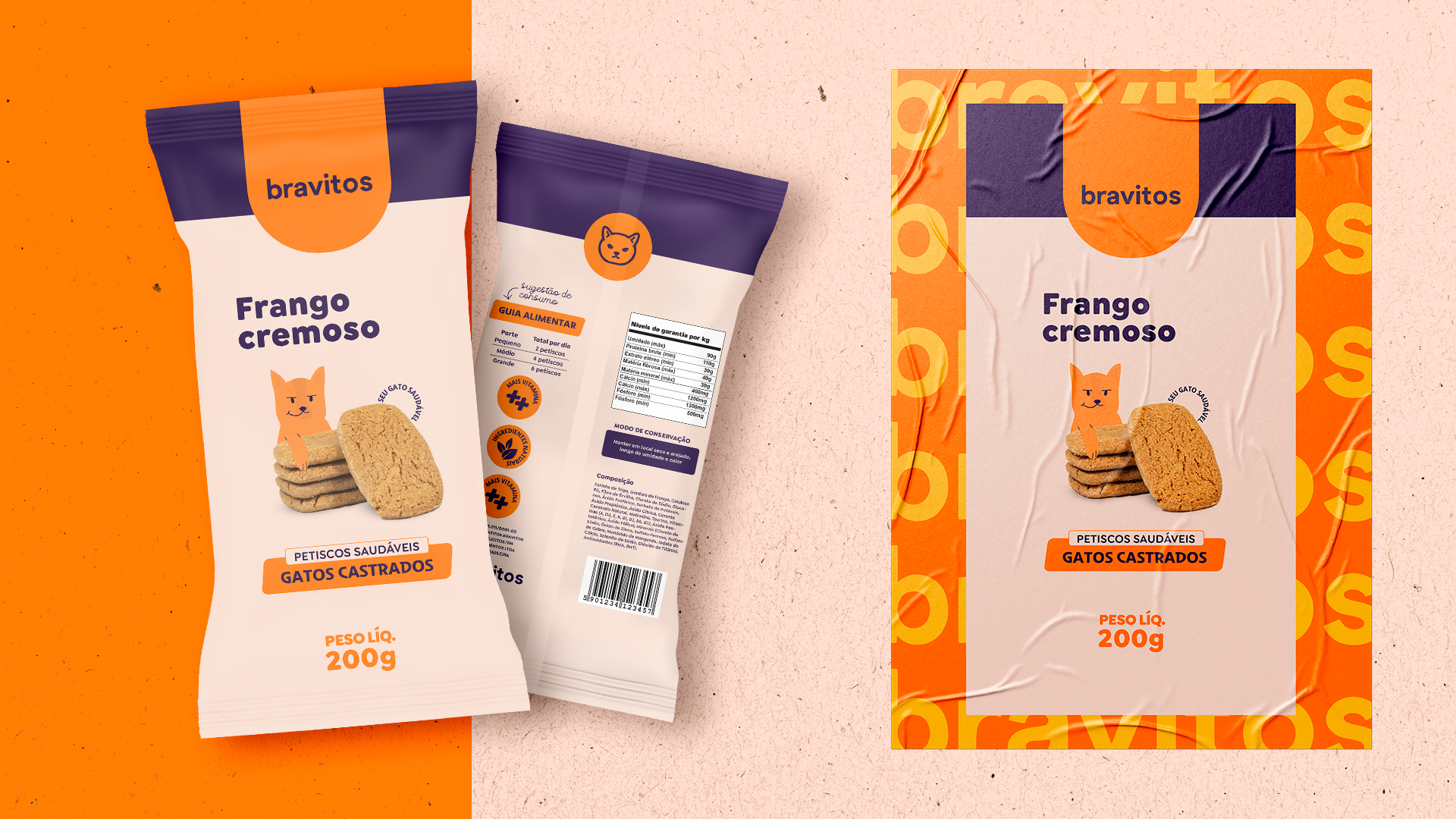 Visual Identity, Packaging, Illustrations, Logotype.