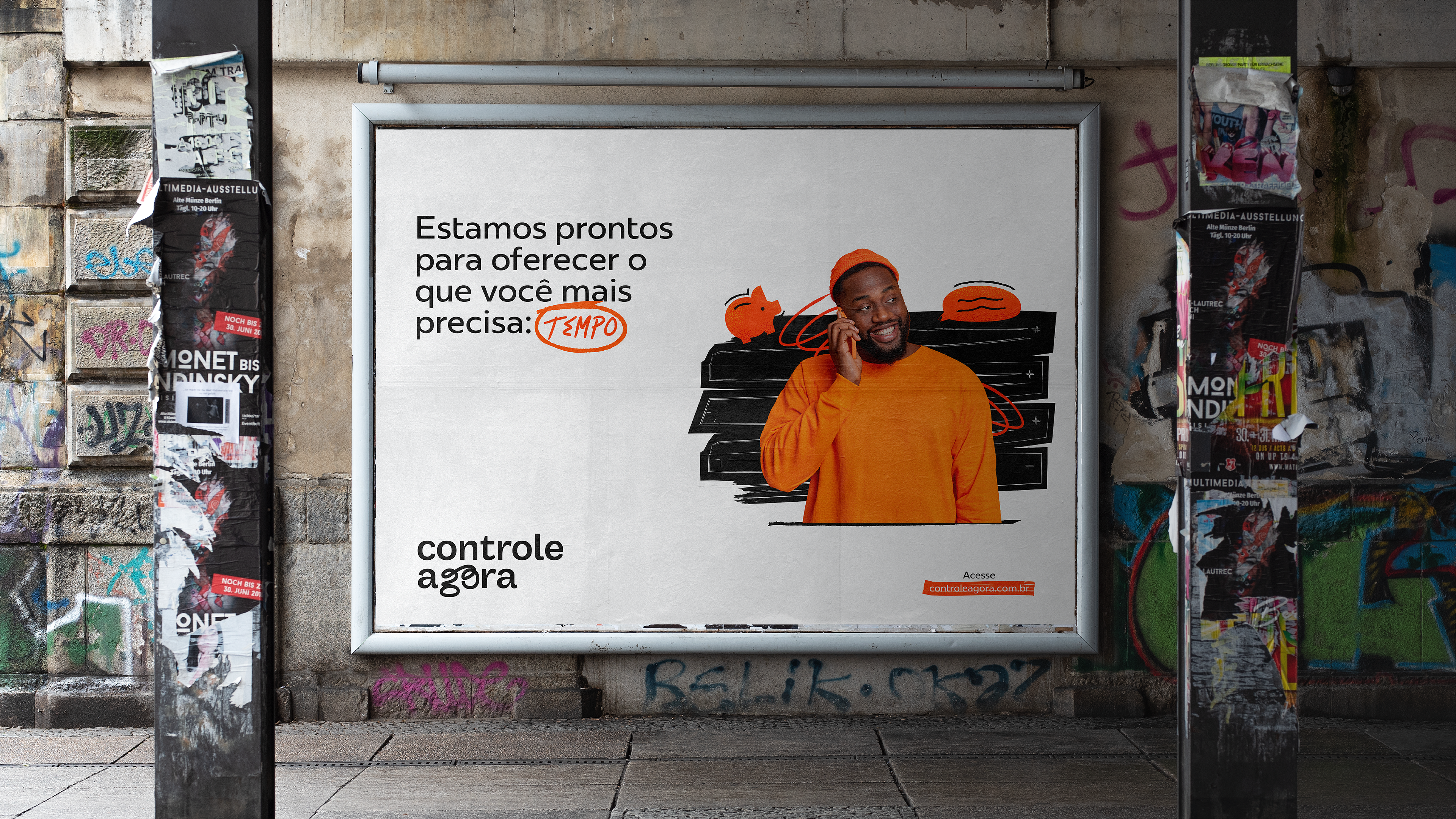 Controle Agora is a company specialized in accounting advisory and management. Focused on service providers, the company aims to understand the clients' main needs and offer the best solutions to save their time.
The company provides consulting and preventive accounting services in the digital environment in a humanized environment, centralizing the relationship with the client as its main objective and using technology as a means to that end. Thus, making its clients feel safe with the implementation of new technologies and intelligent management, gaining more time to focus on their business in a calm and uncomplicated way.
A Controle Agora é uma empresa especializada em assessoria e gestão contábil. Focada em prestadores de serviços, a empresa tem o intuito de entender as principais necessidades dos clientes e oferecer as melhores soluções para economizar tempo.


A empresa fornece serviços de contabilidade consultiva e preventiva no meio digital em um ambiente humanizado, centralizando a relação com o cliente como objetivo principal e possuindo a tecnologia como meio para tal. Dessa forma, fazendo com que seus clientes se sintam seguros com a implementação de novas tecnologias e gestão inteligente, ganhando mais tempo para focar em seu negócio de forma tranquila e descomplicada.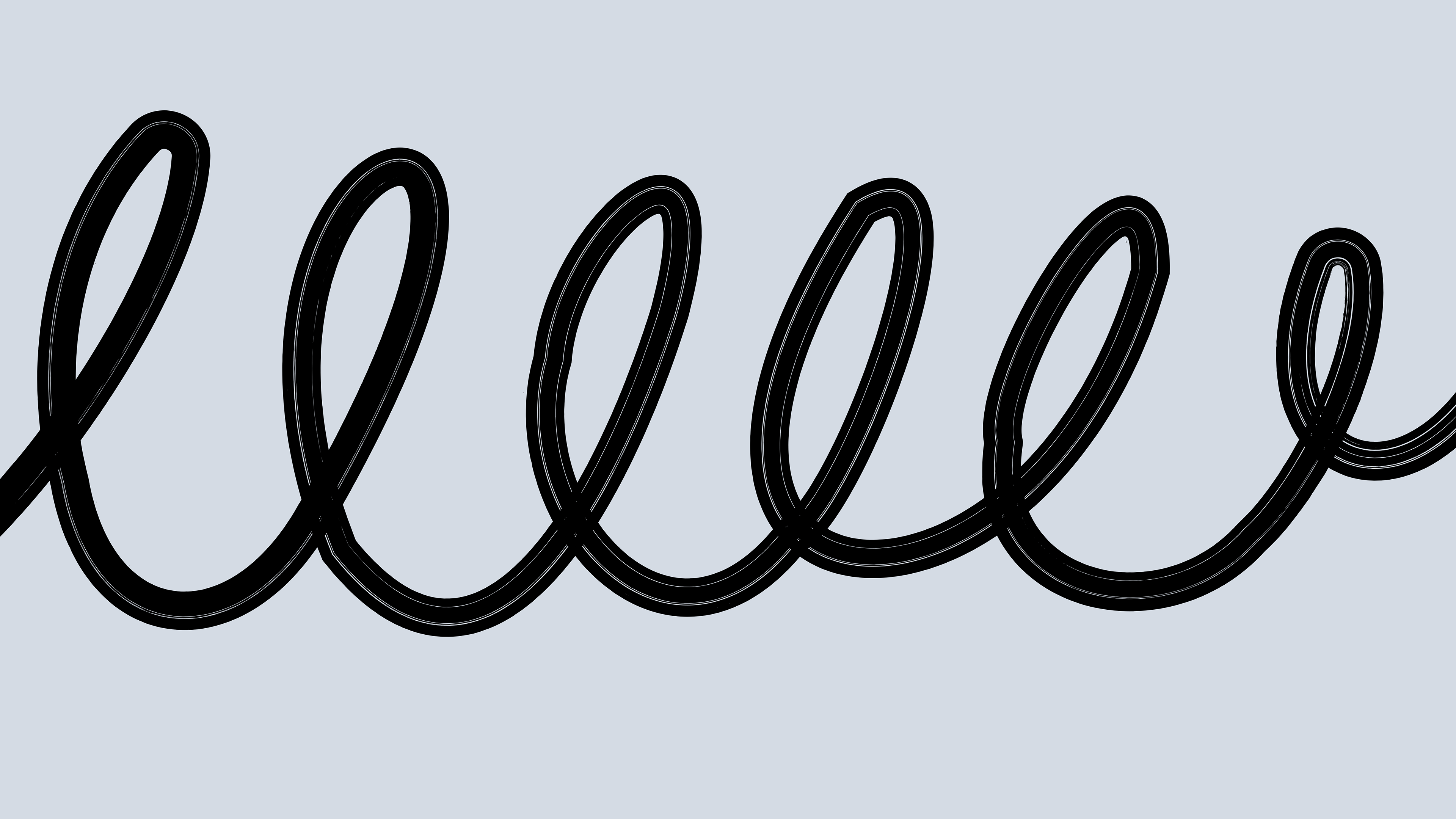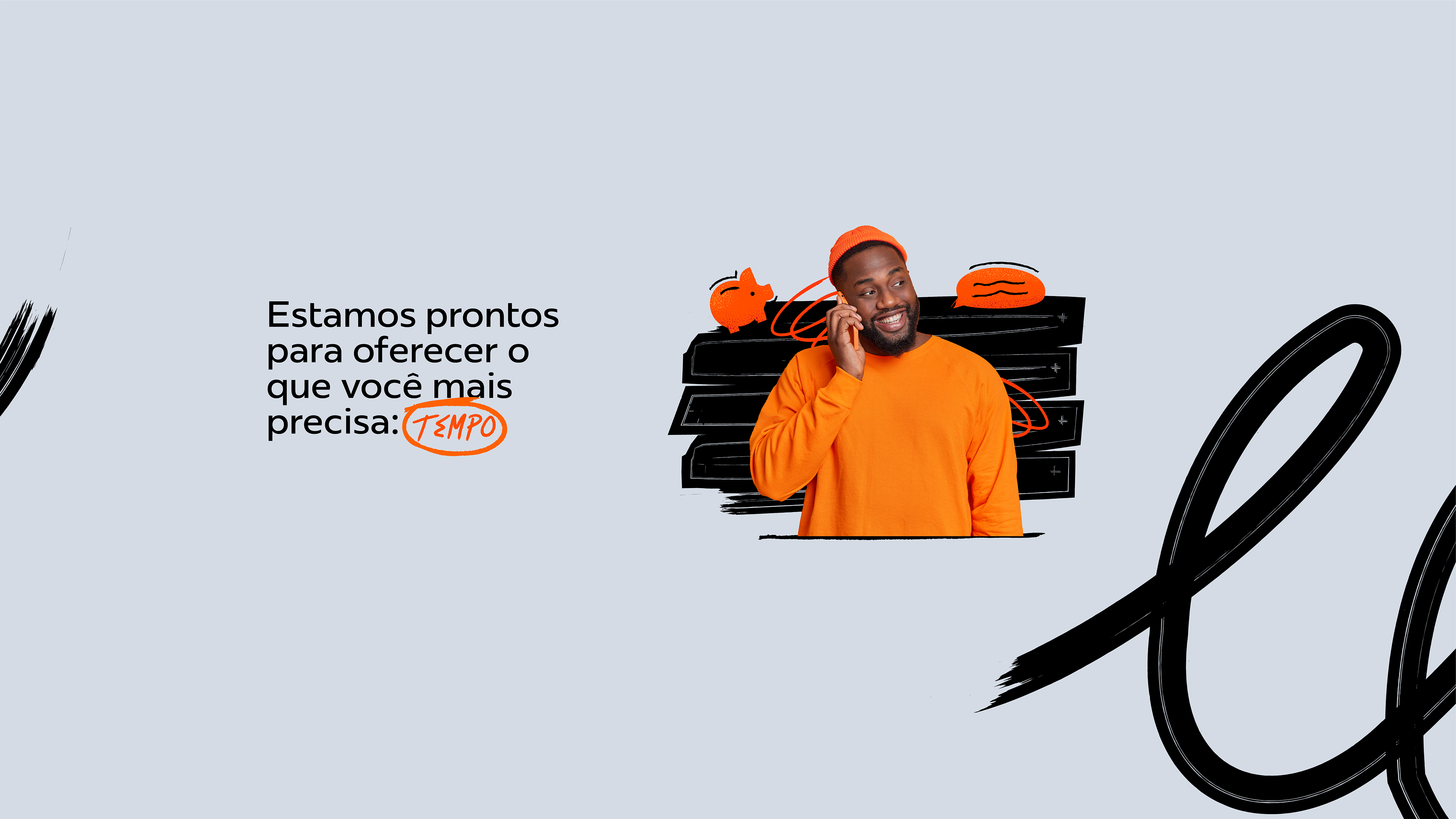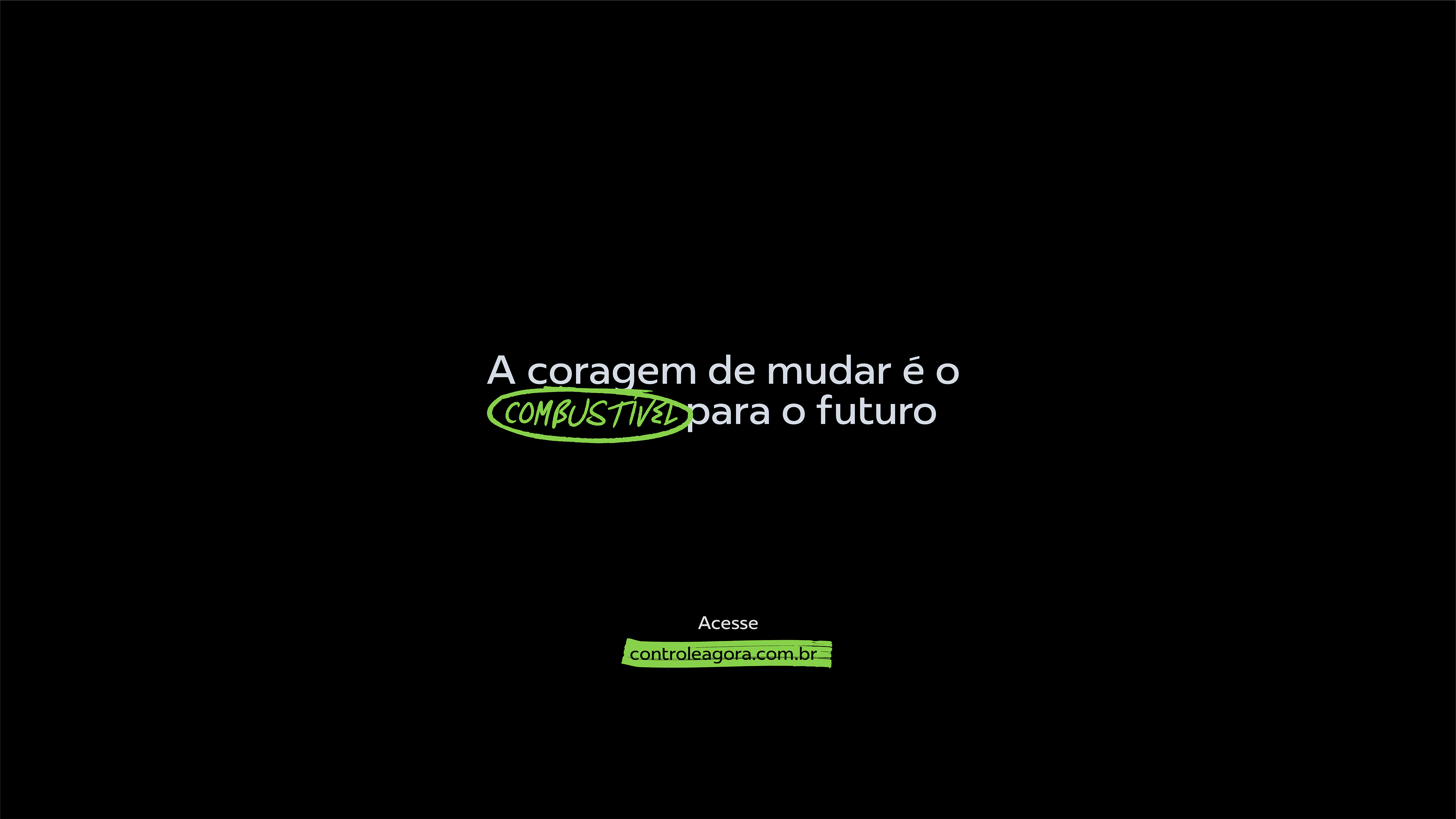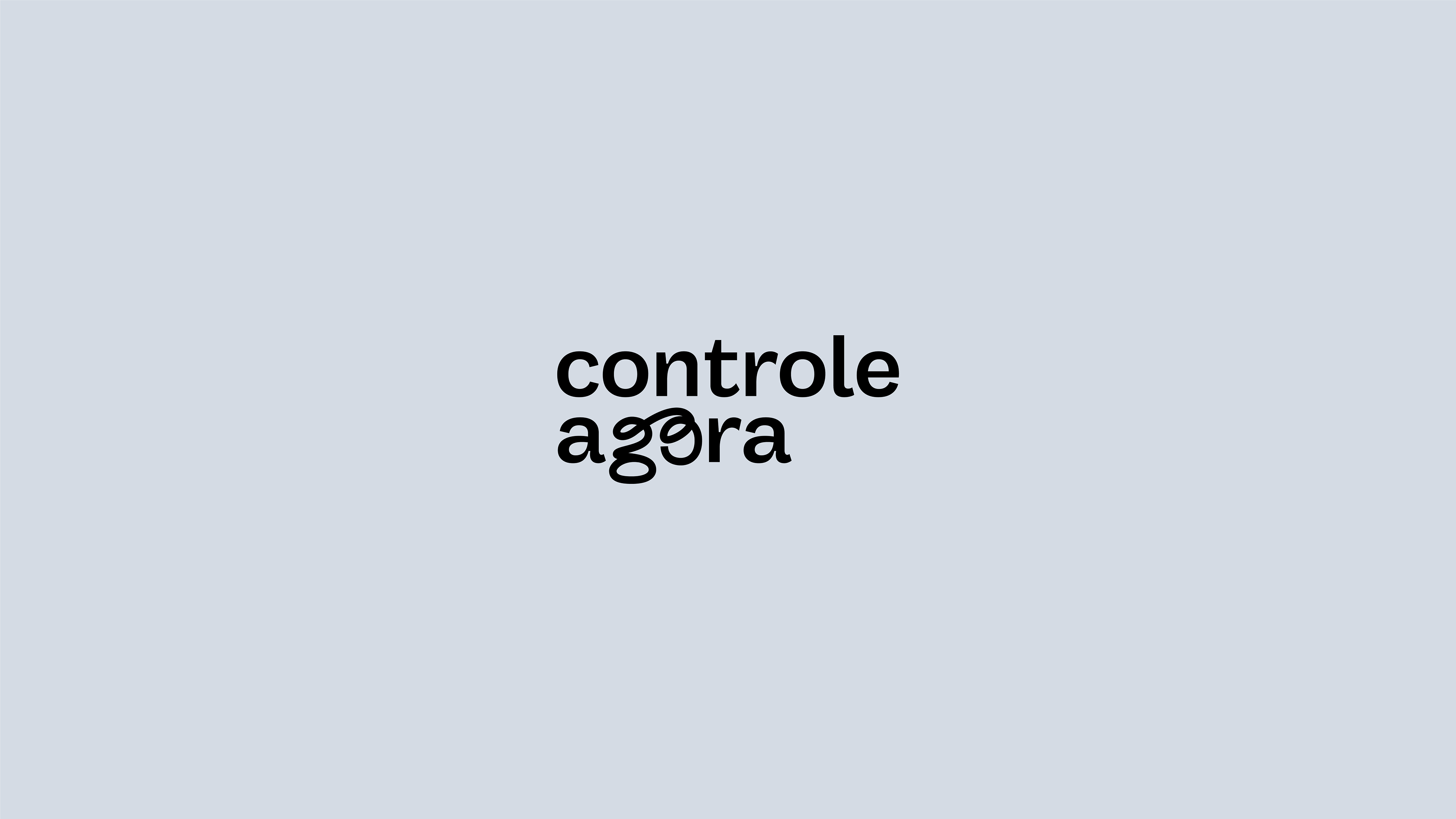 The acronym "go" is an important part of both verbal and visual communication of the company, entering as a kind of internal motto, referring to the meaning of the word in English and bringing the whole air of movement and connection between doing now. 
Visually, the acronym has its importance mainly in the signatures' reductions and in the brand's unfolding compositions.
A sigla "go" é uma parte importante da comunicação tanto verbal quanto visual da empresa, entrando como uma espécie de lema interno, remetendo ao significado da palavra em inglês e trazendo todo o ar de movimento e de conexão entre o fazer agora. 
Visualmente a sigla tem sua importância principalmente nas reduções das assinaturas e nas composições de desdobramento da marca.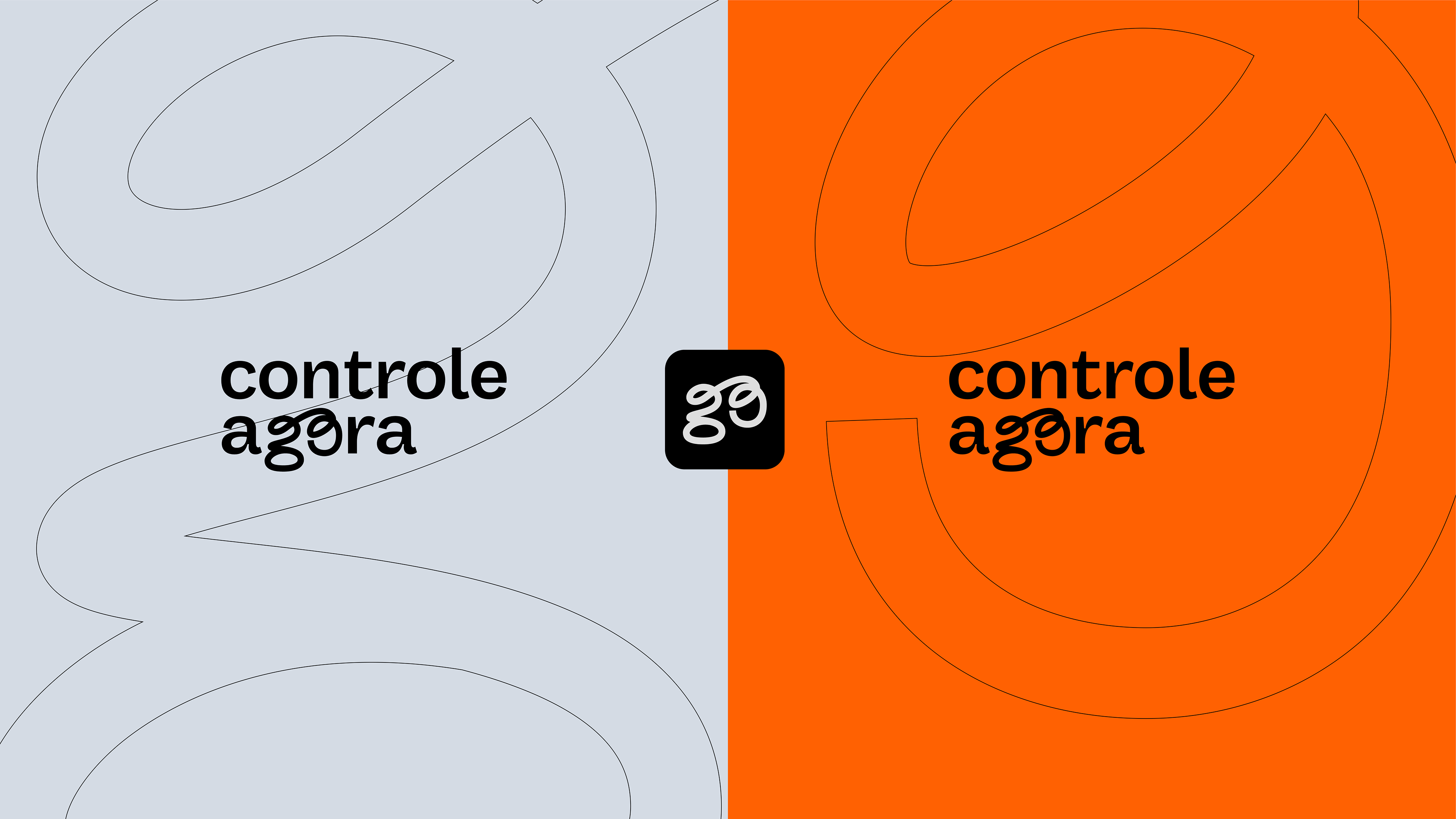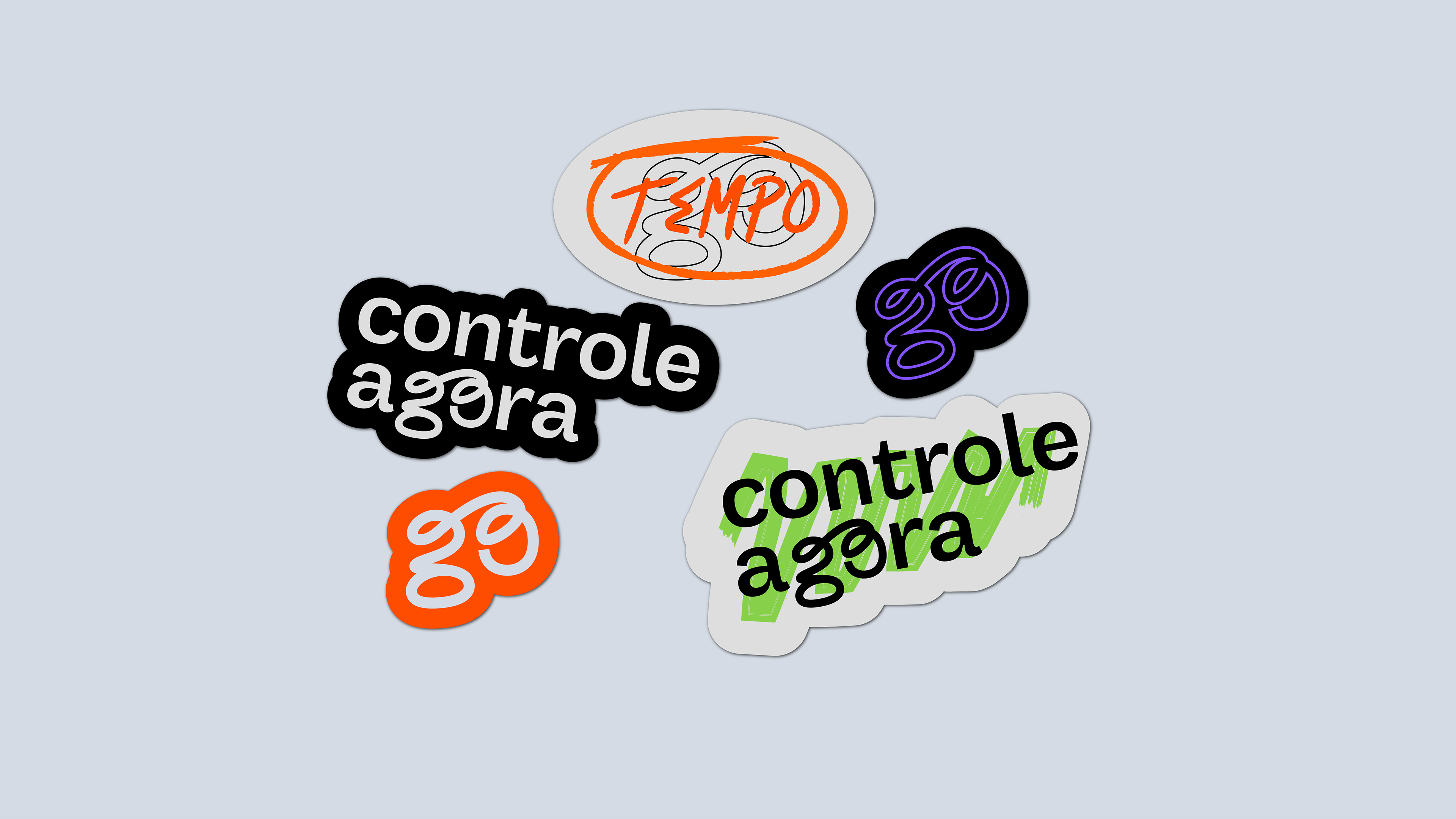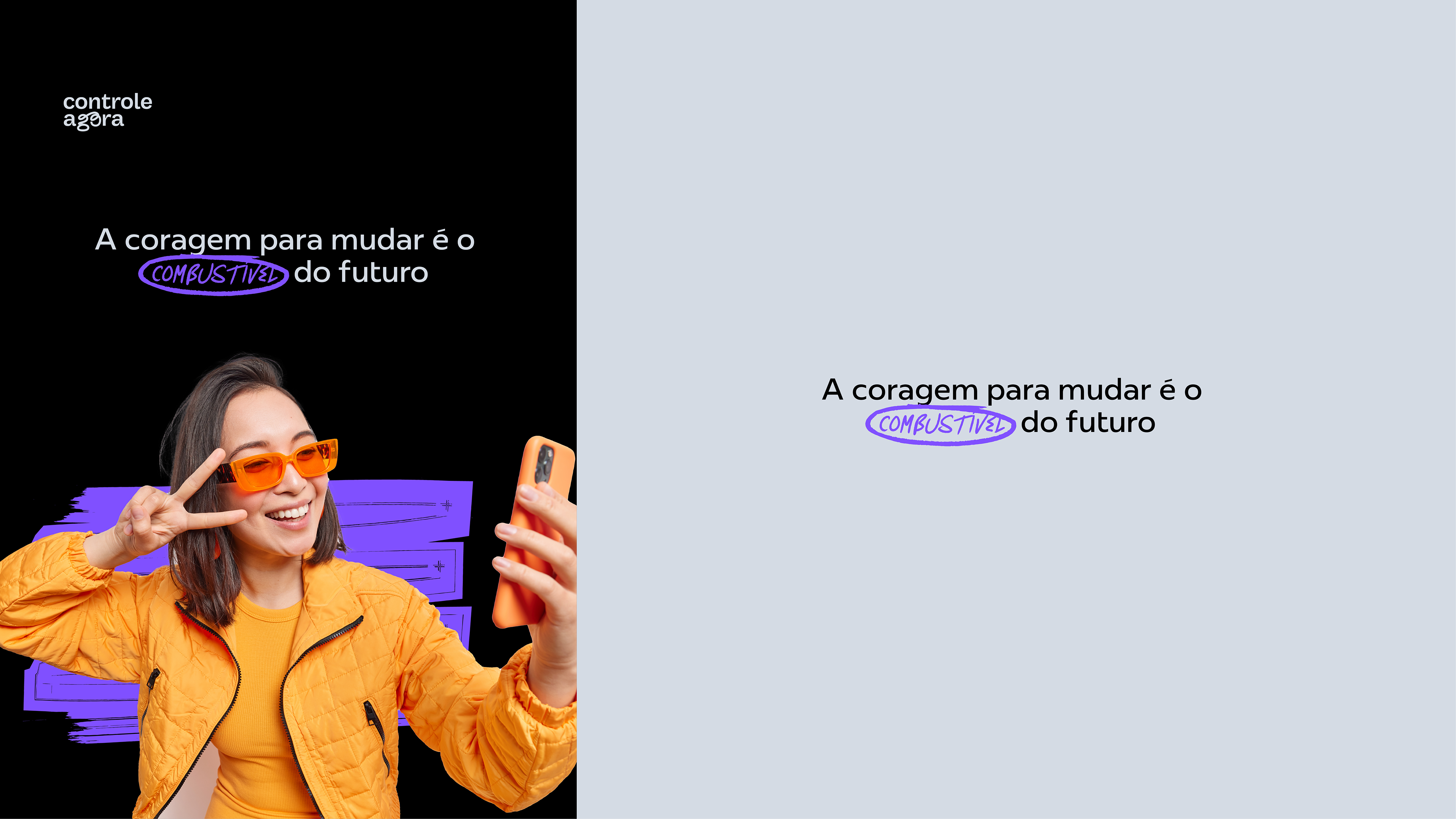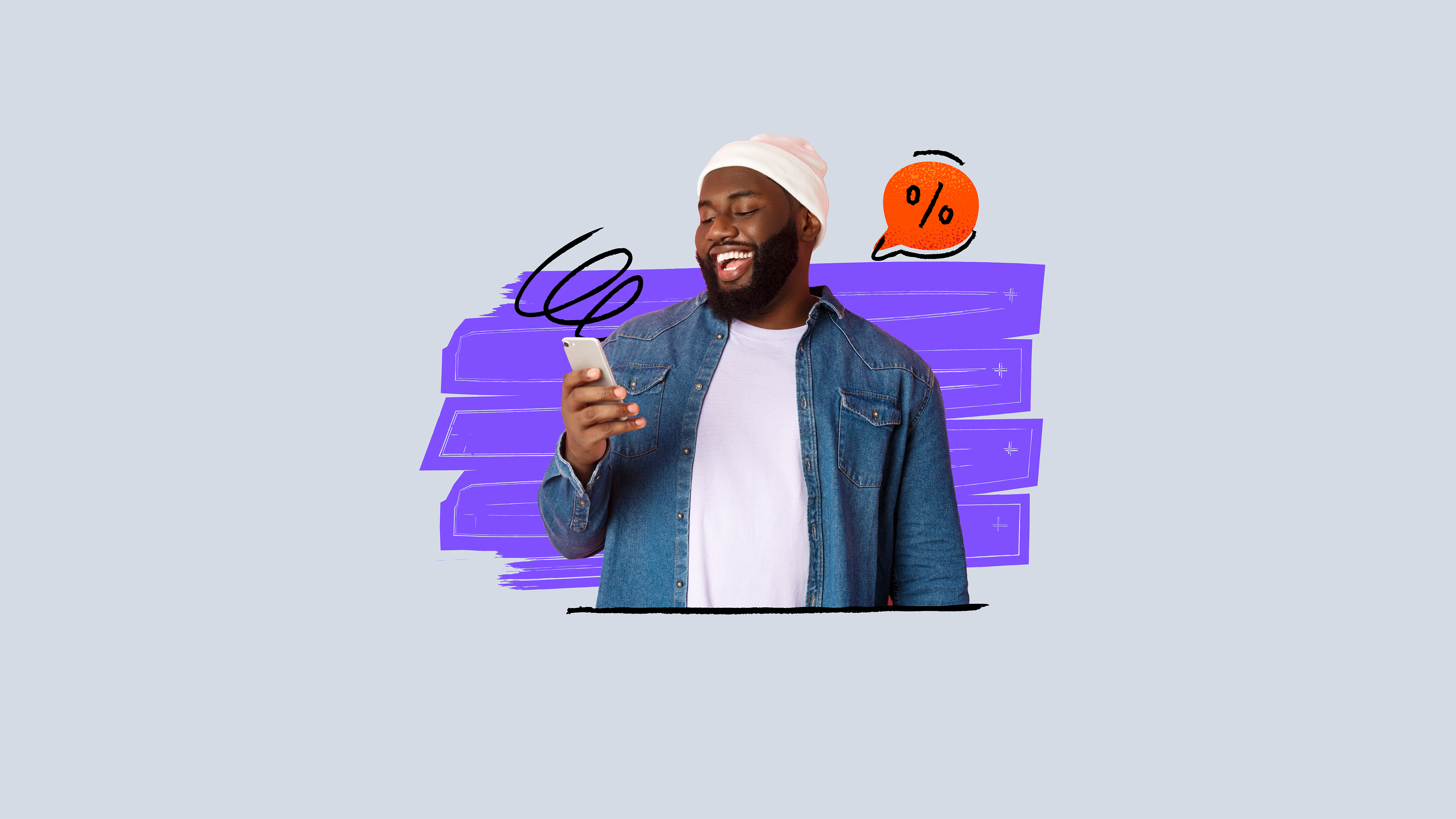 Colors & Icons

 | Cores & Ícones 
The palette's main color is orange, a warm color that has striking characteristics at first glance and is visually enduring, ideal for a brand that values the human side and at the same time technology. The combination of the other colors is done through the mixture of the use of vibrant tones referring to the digital with neutral tones to generate contrast.
Controle Agora's iconography was developed in an exclusive way and thinking about the consistency of the brand, the icons have elements of movement in the illustrations, referring to the initial premise of the brand.
A paleta tem como cor principal o laranja, uma cor quente que possui características marcantes à primeira vista e duradouras visualmente, ideal para uma marca que preza pelo lado humano e ao mesmo tempo tecnológico. A combinação das demais cores se dá através da mistura do uso de tons vibrantes remetendo ao digital com tons neutros para gerar contraste.
A iconografia da Controle Agora foi desenvolvida de forma exclusiva e pensando na consistência da marca os ícones contam com elementos de movimento nas ilustrações, remetendo à premissa inicial da marca.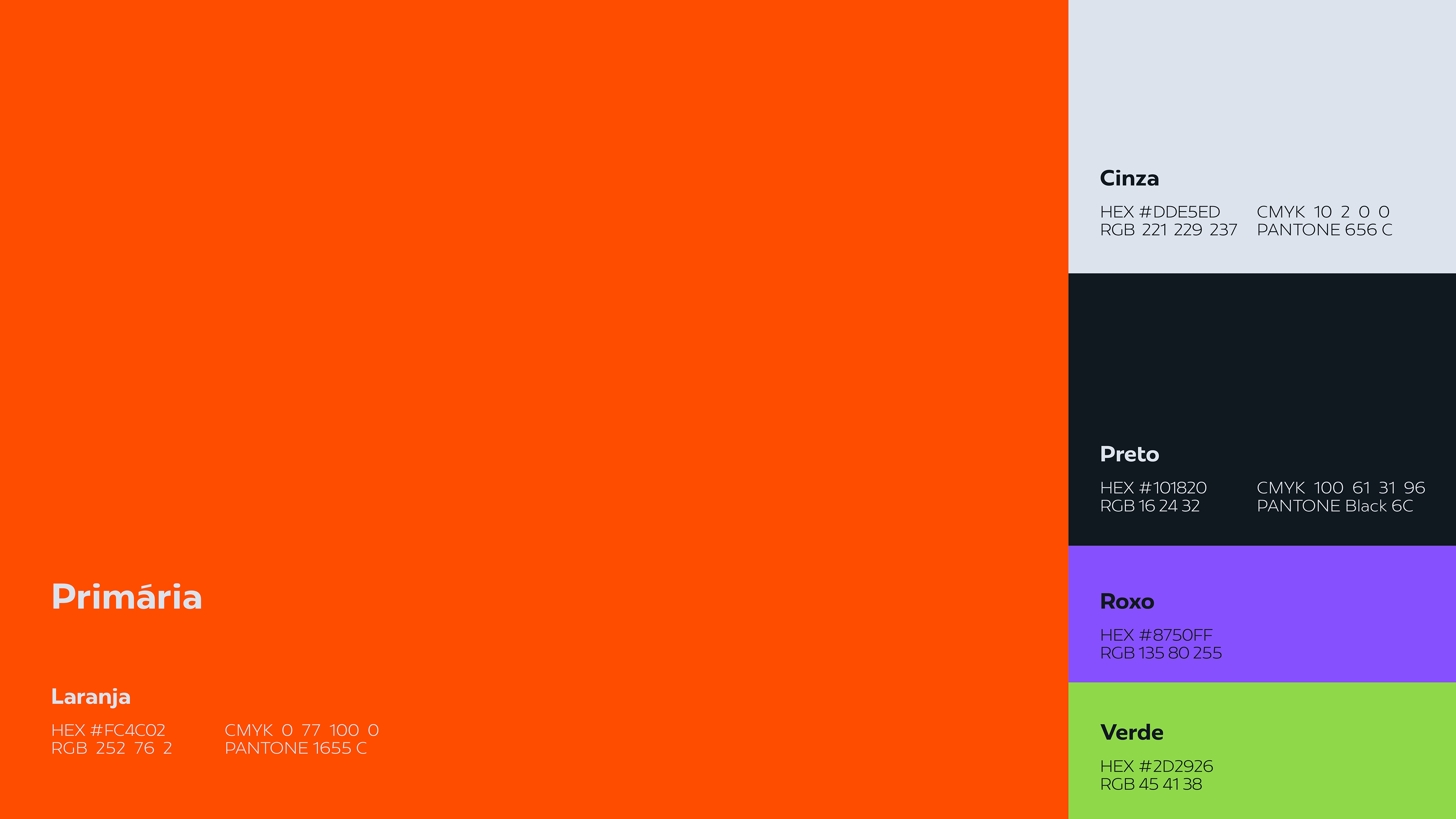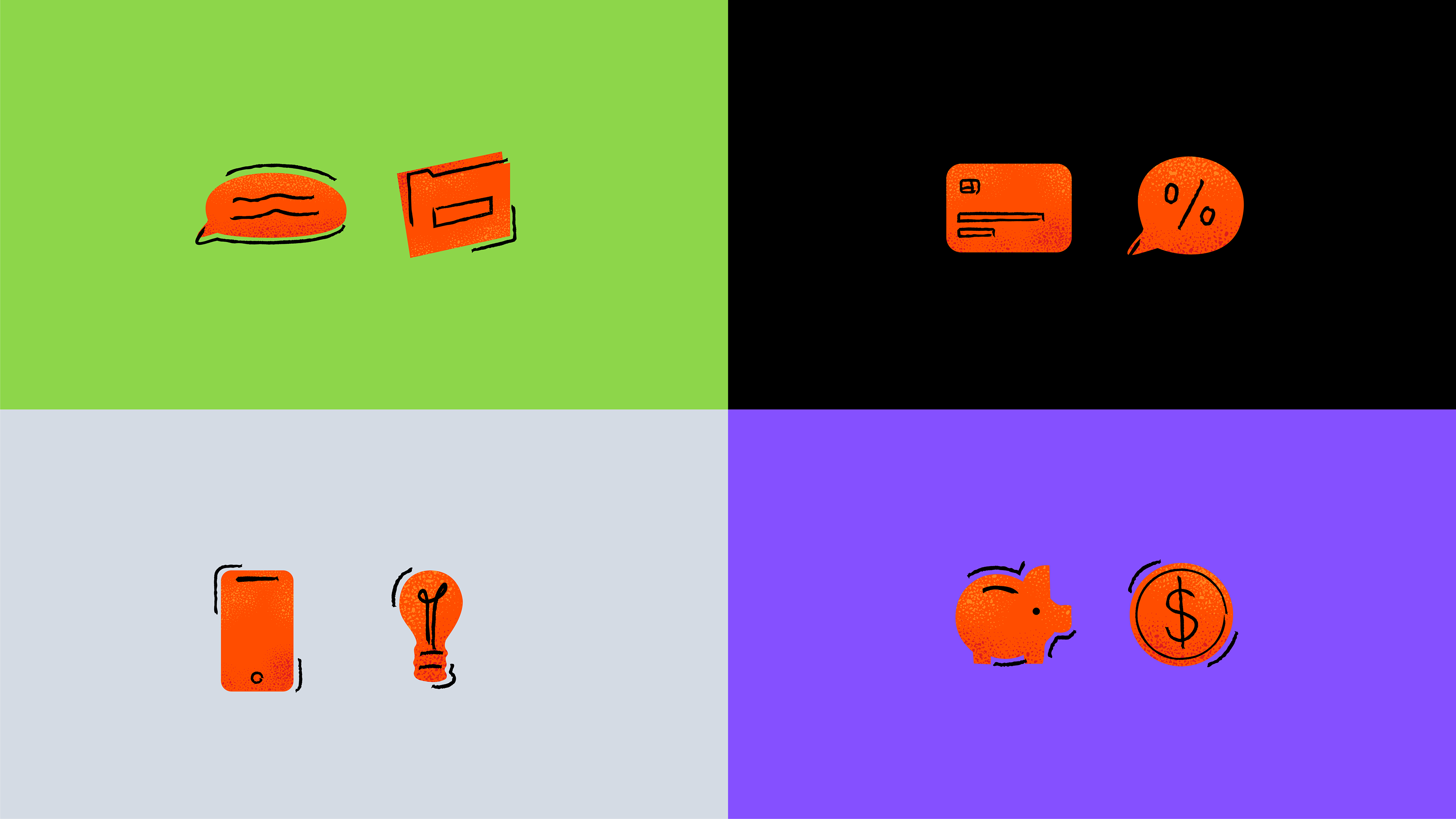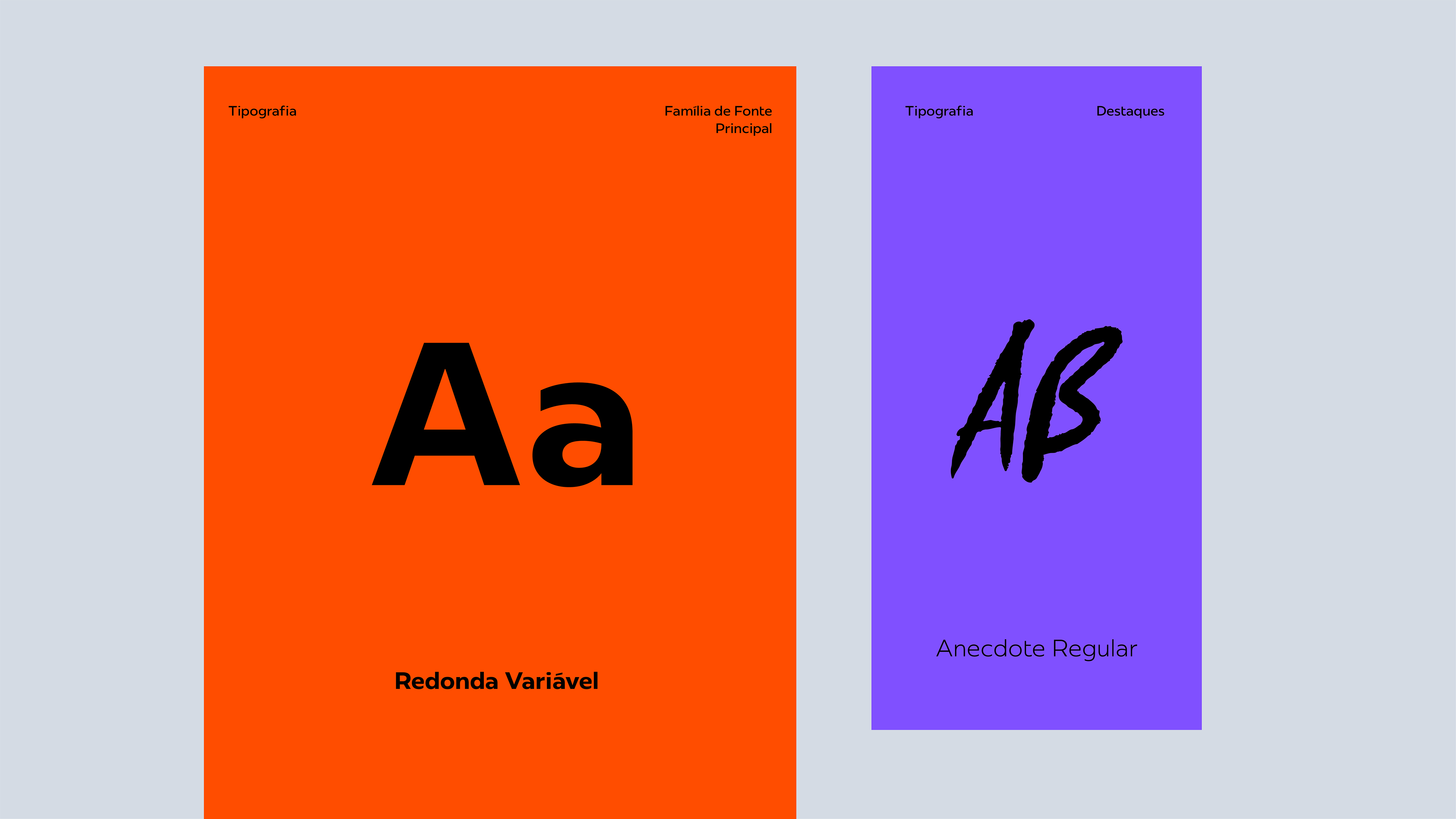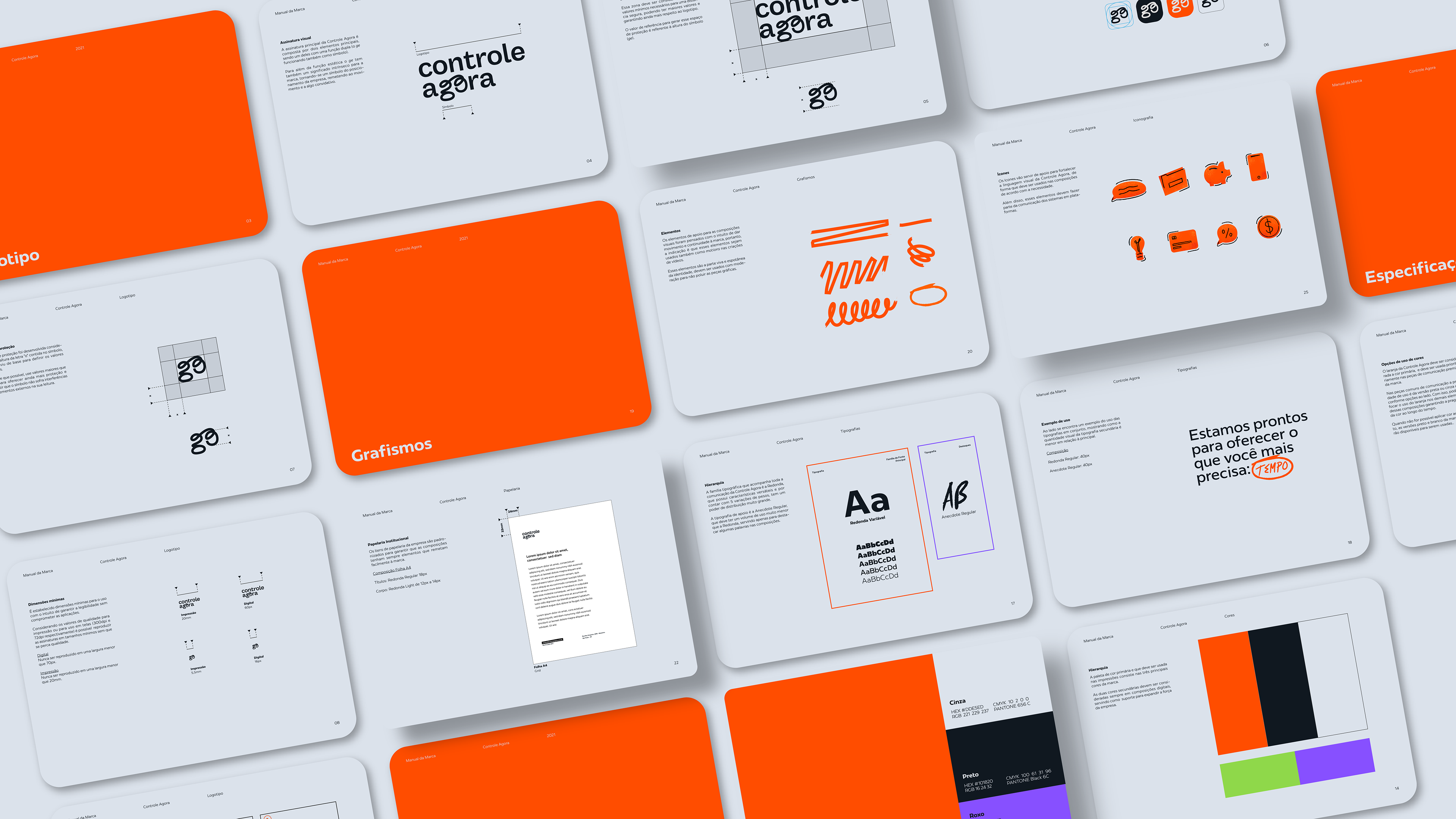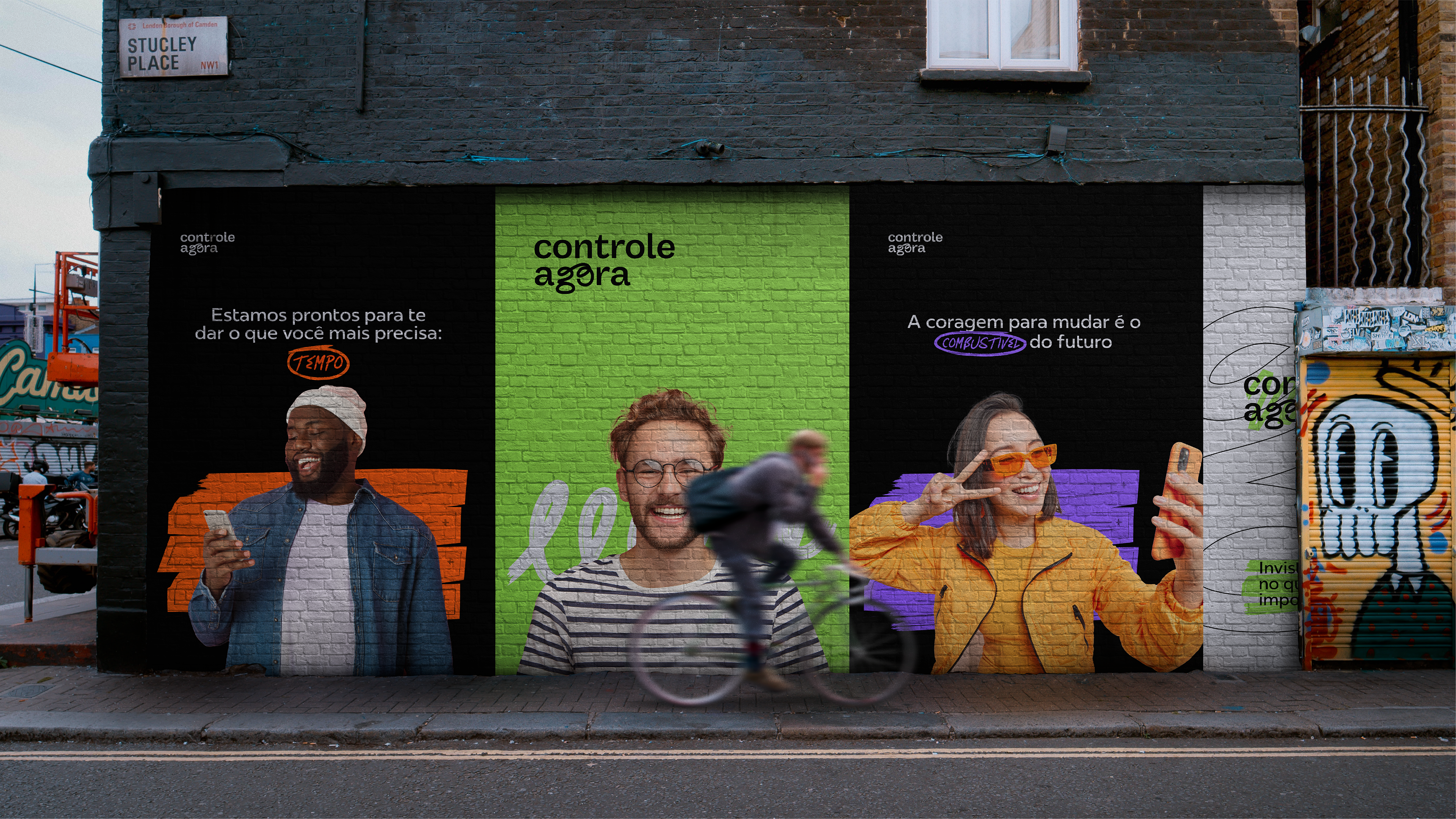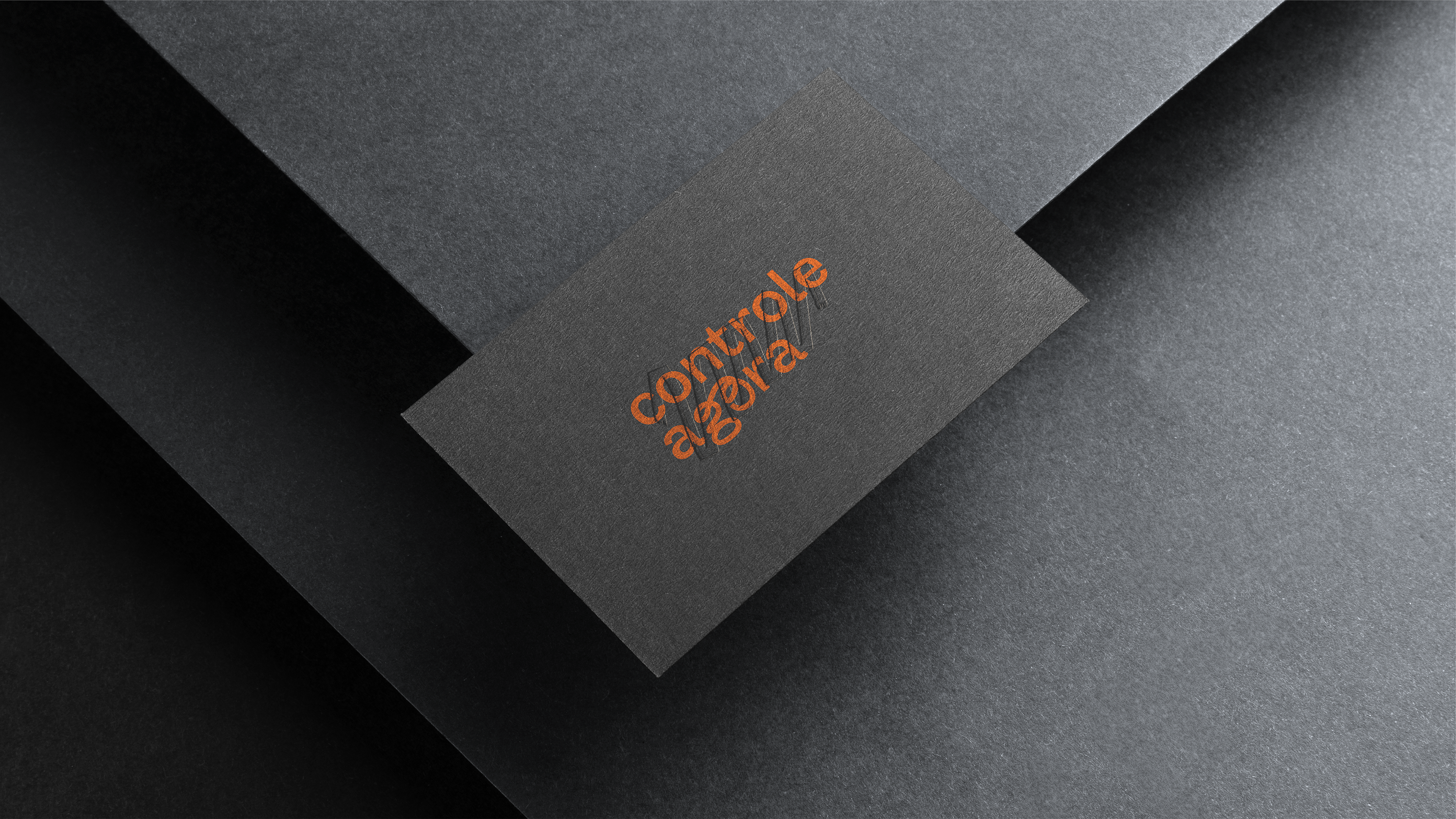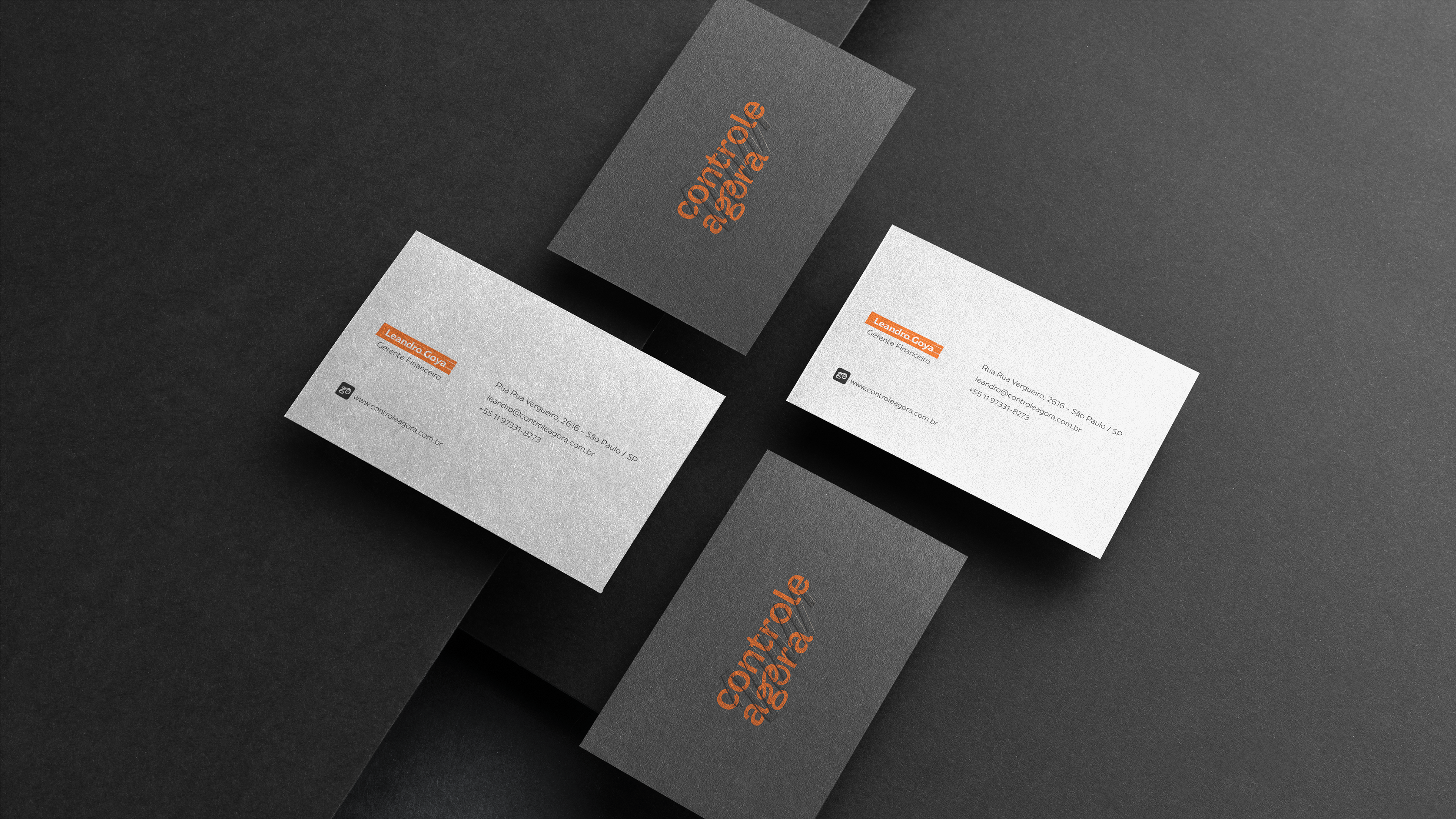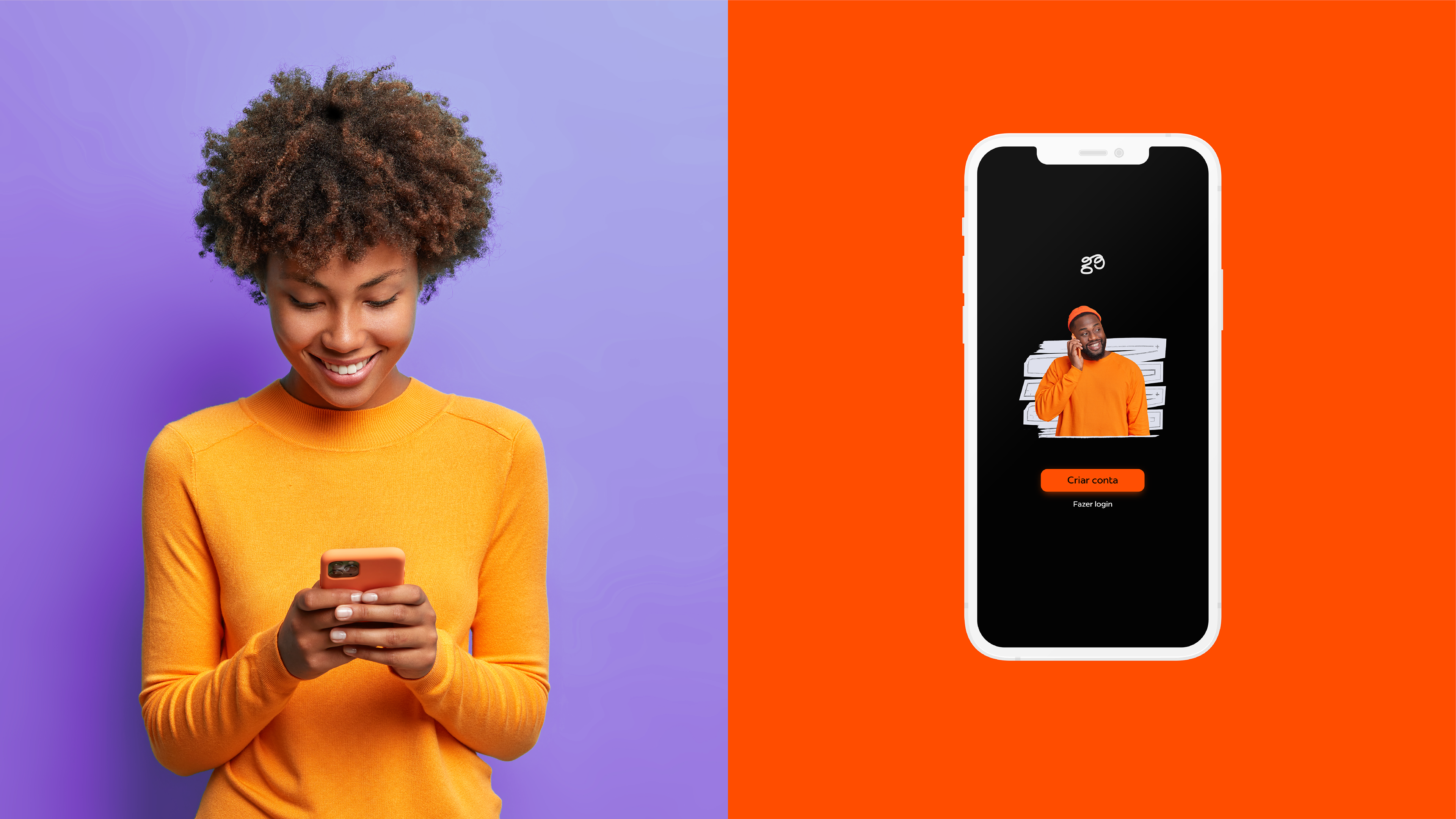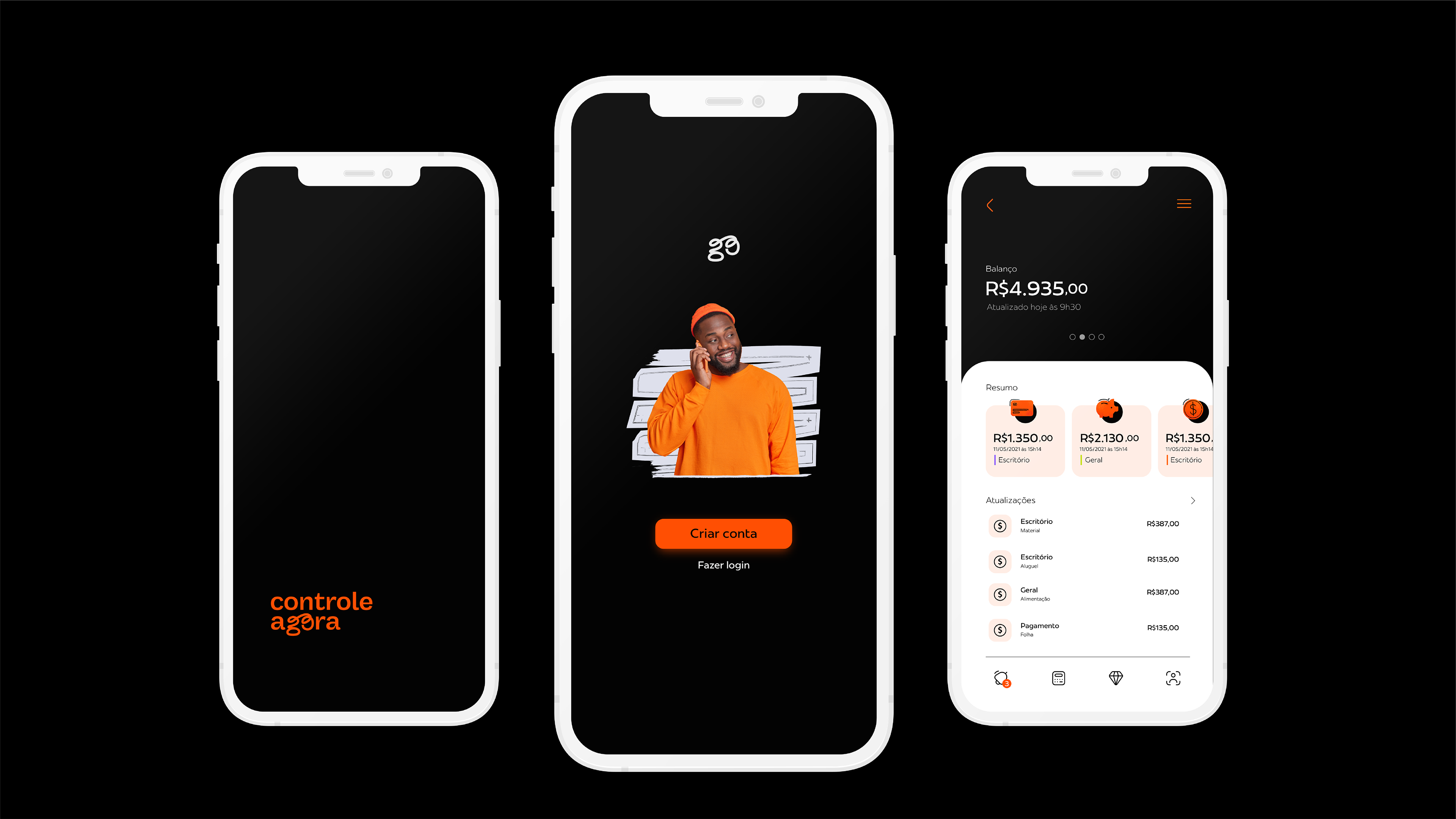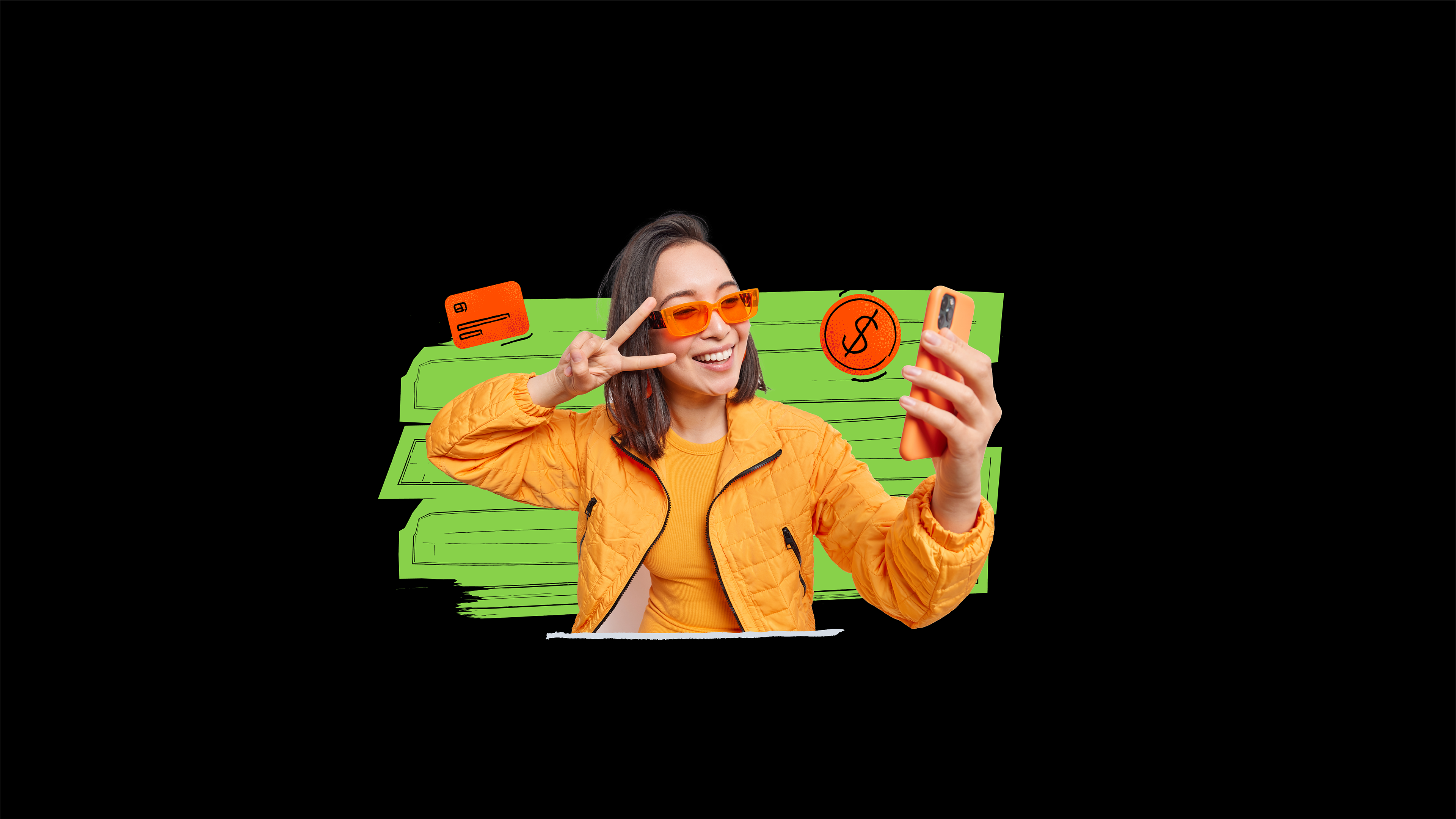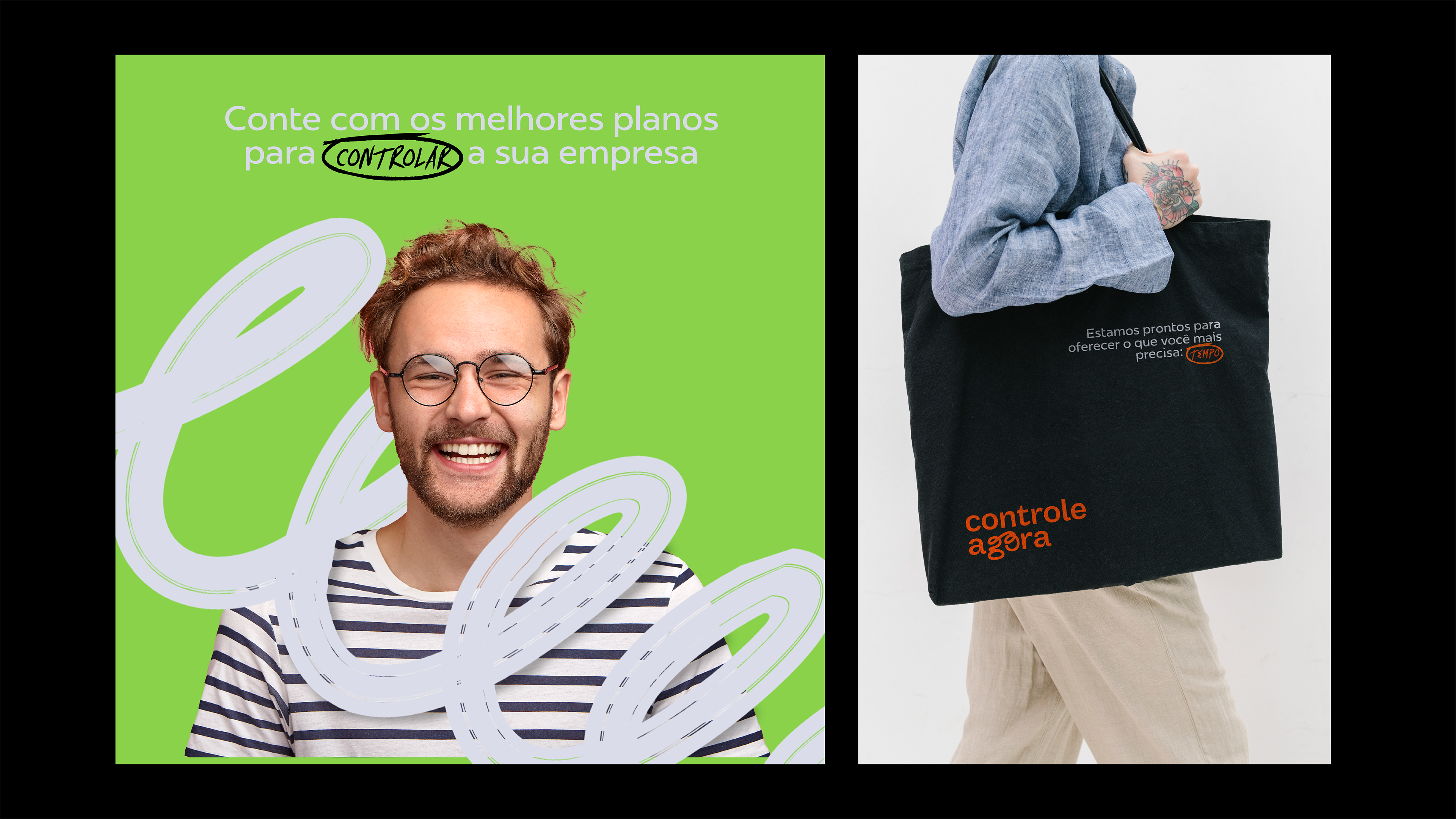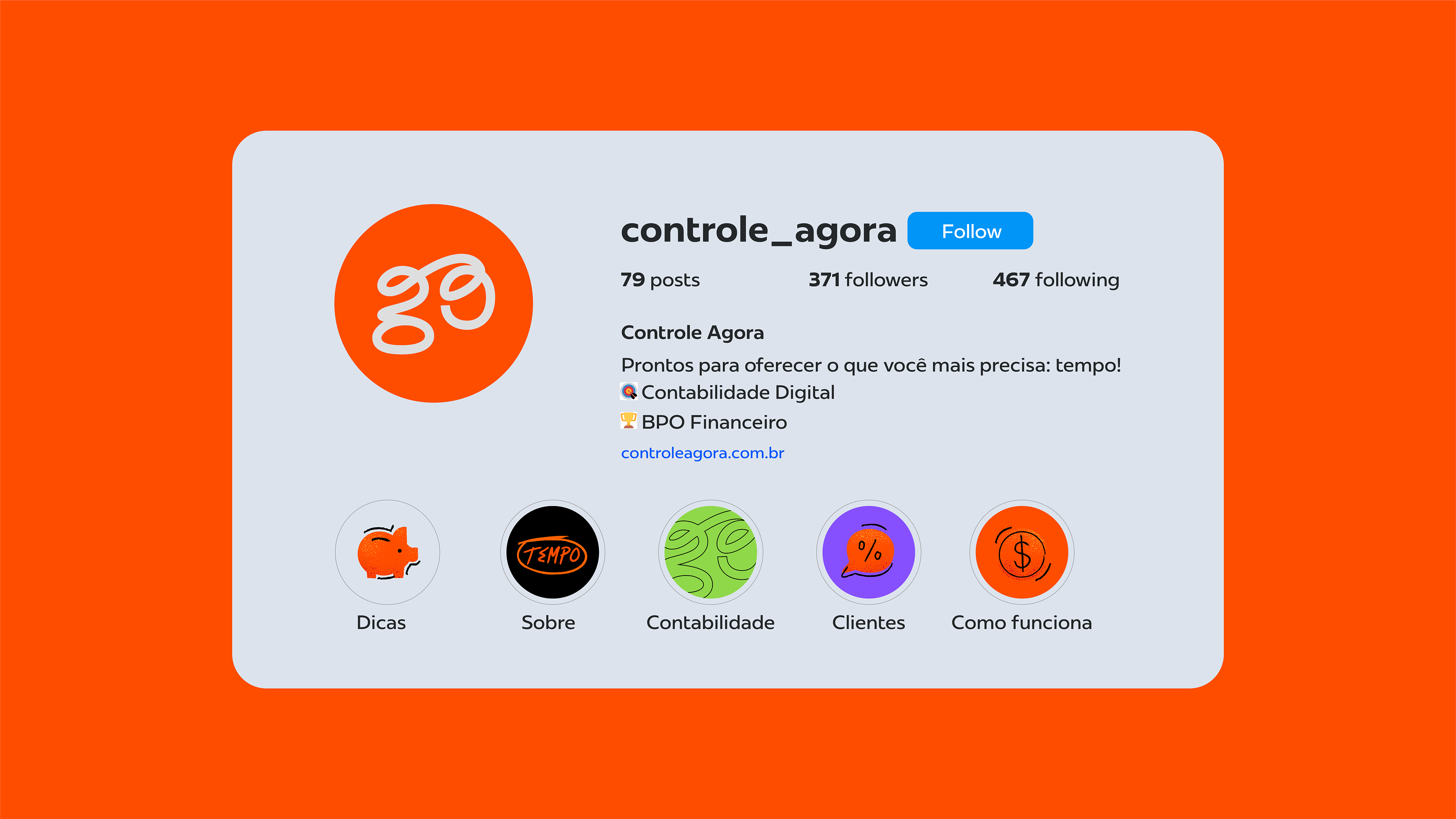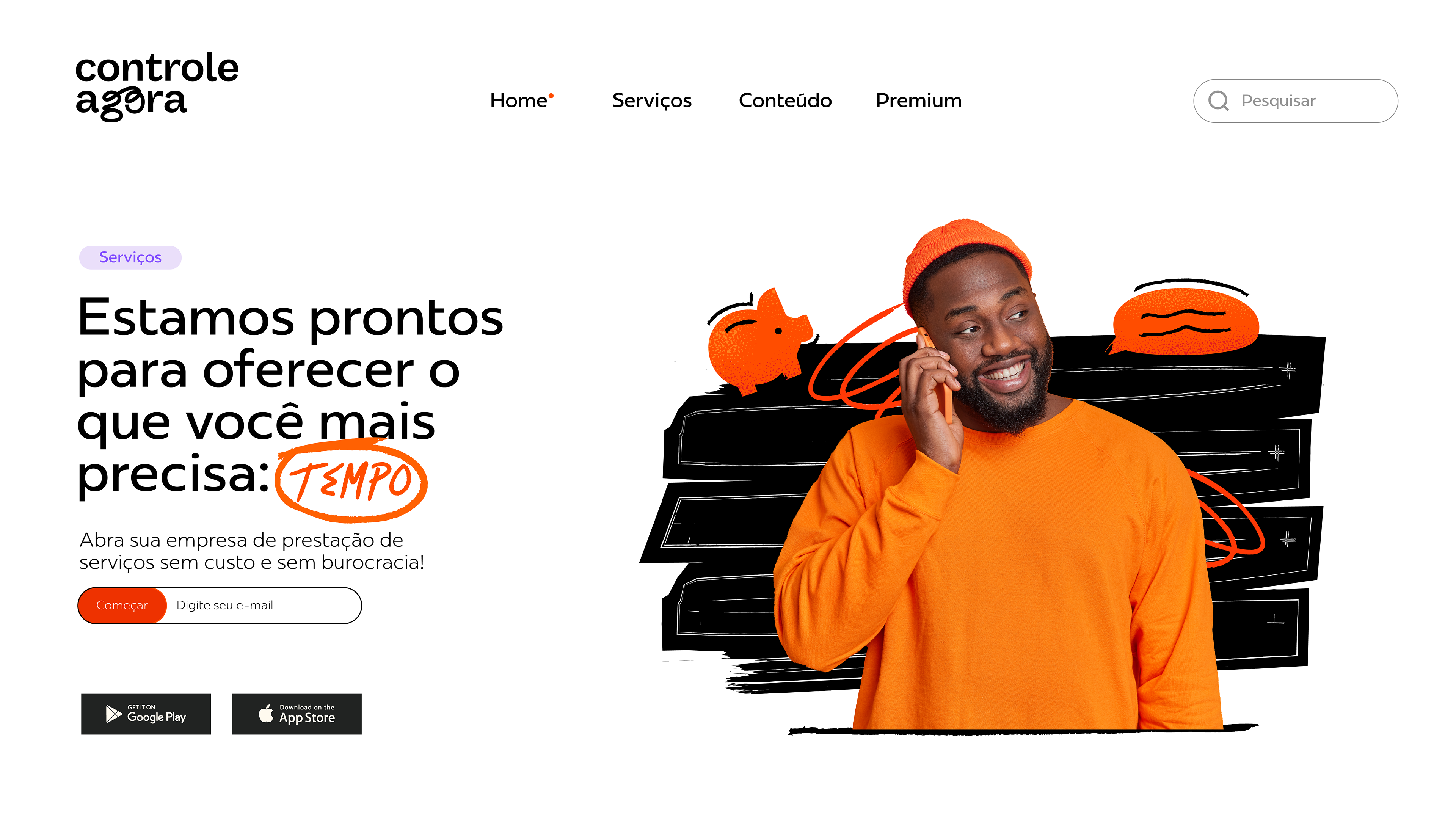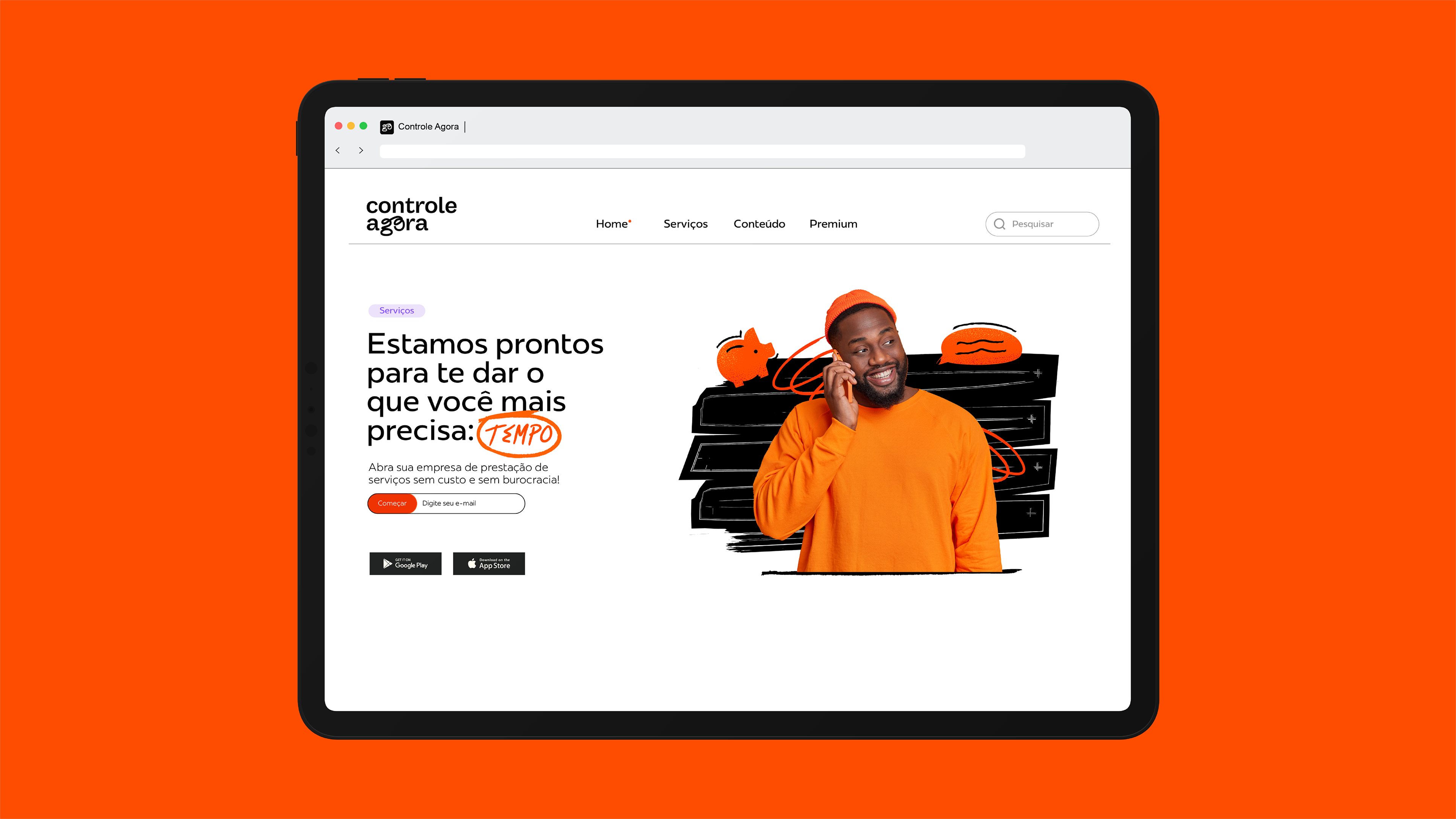 In addition to the usual brand communication, one of the needs was to create a more assertive way to convey the message to the brand's premium audience. 
The solution was to reduce information, allowing only the use of the signature in orange or gray, and the use of typography only for the main family, as well as not having graphics. 
Além da comunicação corriqueira da marca, uma das necessidades era criar uma forma mais assertiva de transmitir a mensagem para o público Premium da marca. 
A solução foi reduzir informações, permitindo somente o uso da assinatura nas cores laranja ou cinza e o uso das tipografias somente à família principal, além de não contar com os grafismos.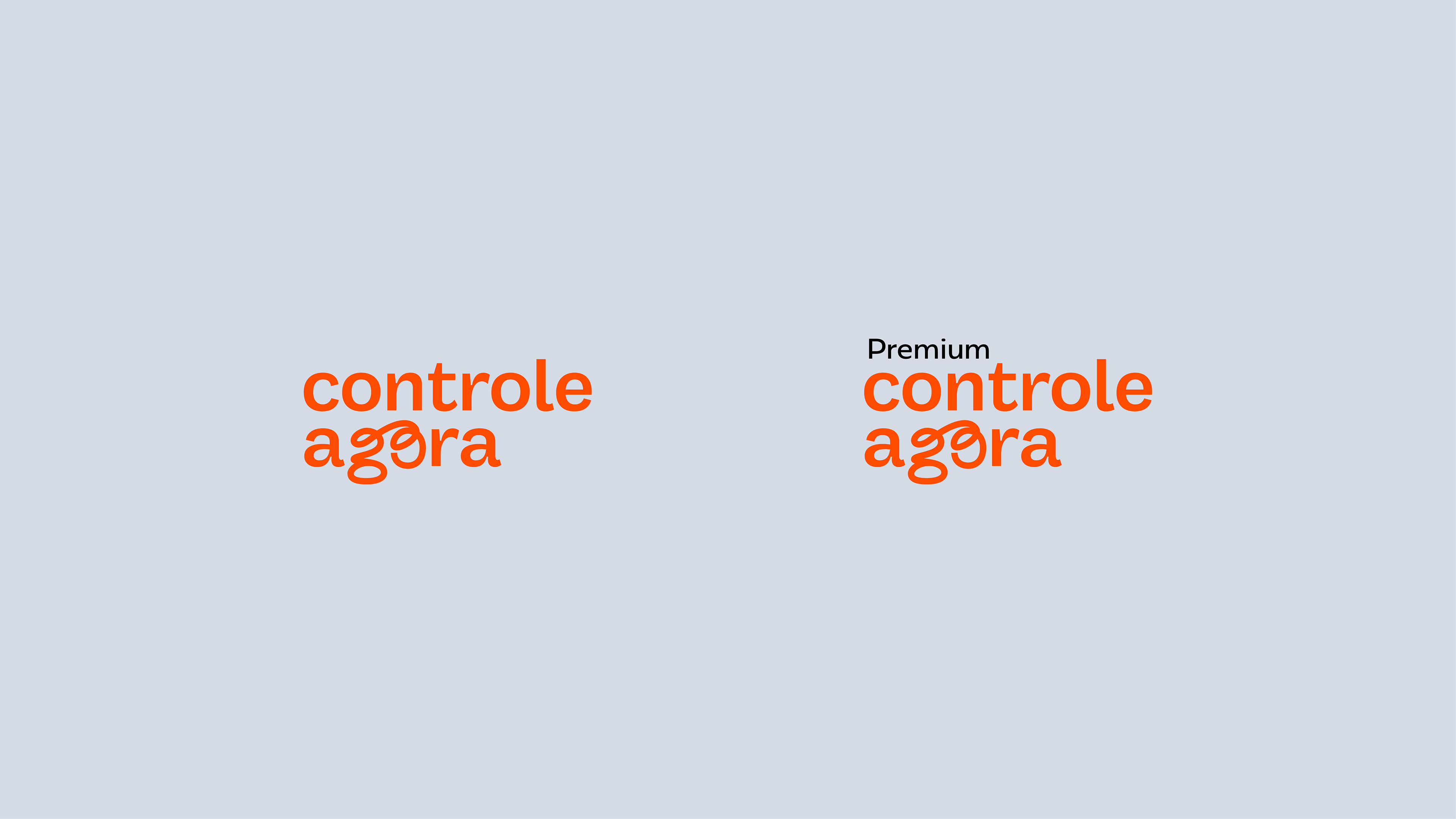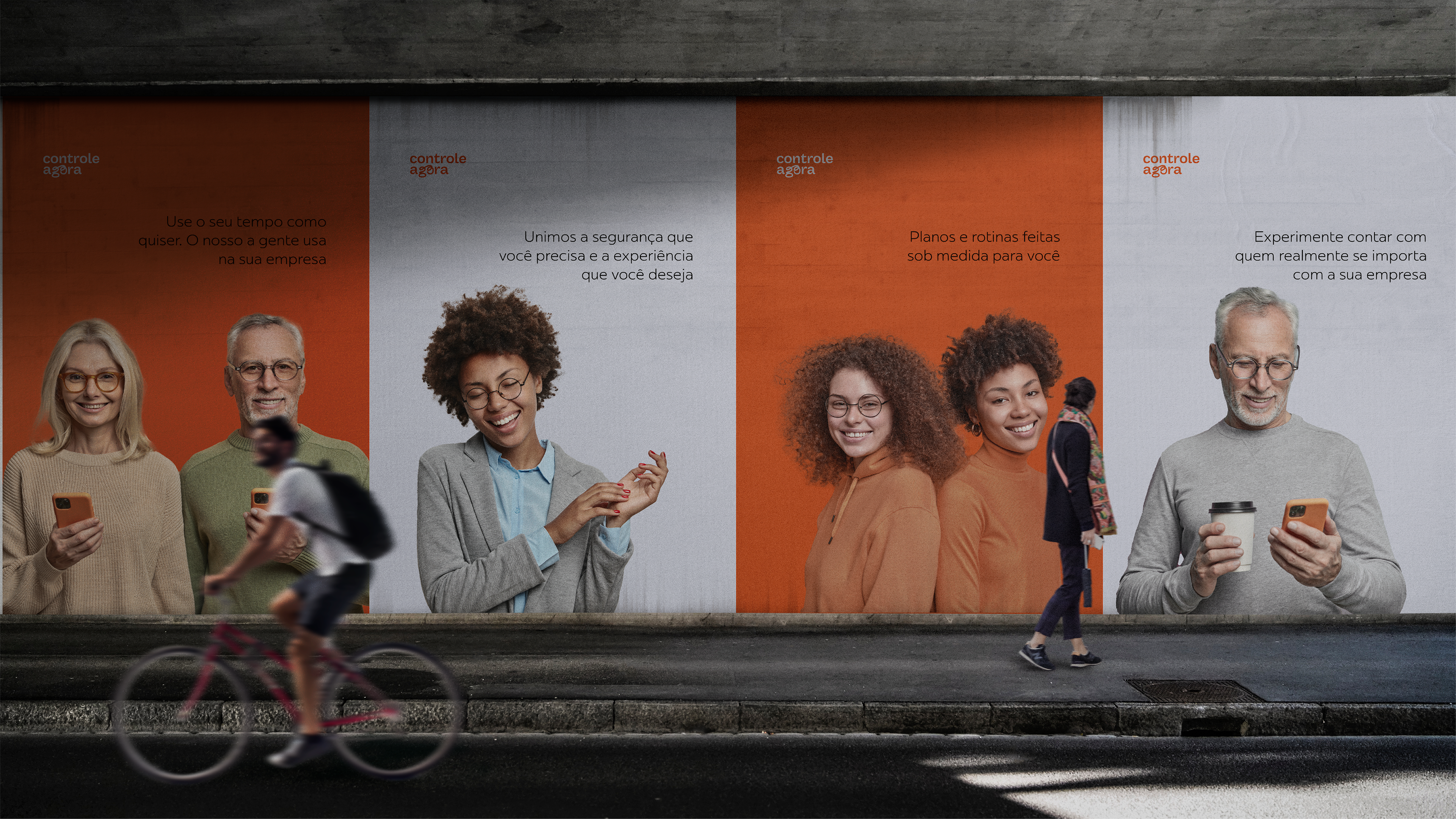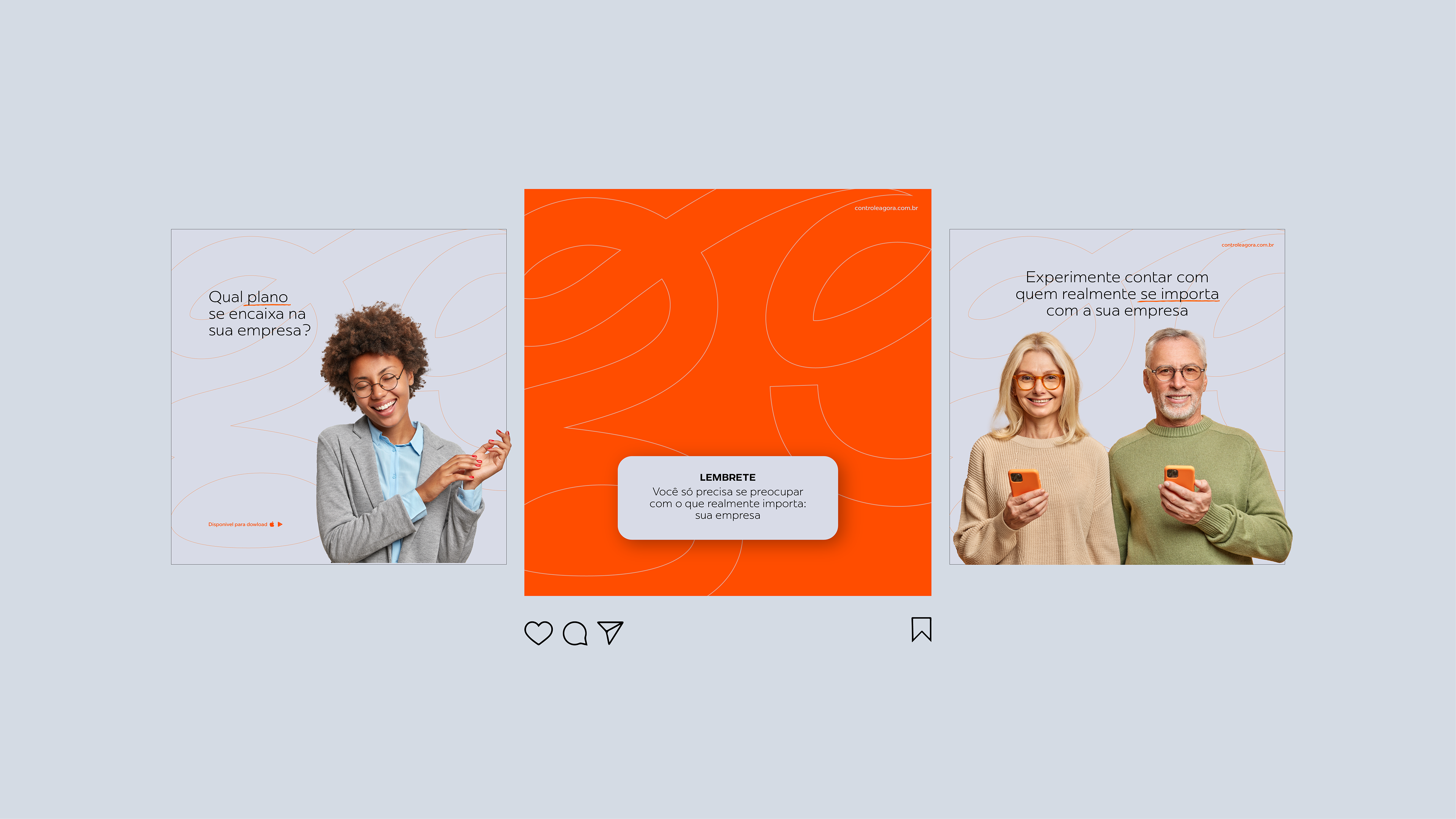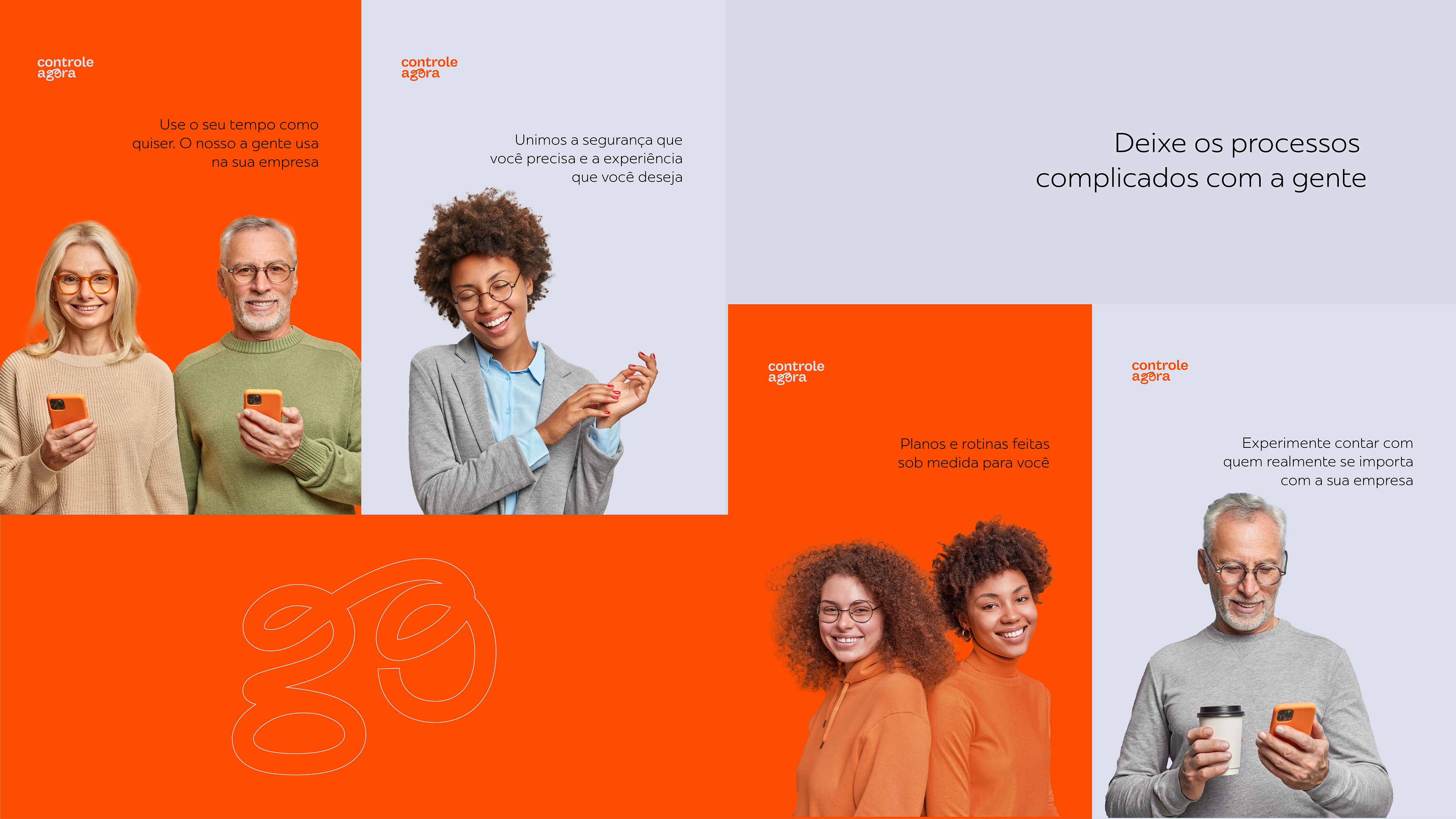 Visual Identity, Illustrations, Logotype, Brand Guidelines